WELCOME TO
THE OPPORTUNITY HOUSE
STUDENT SUCCESS HAS A NEW ADDRESS.
The Opportunity House, a 50-bed facility, will provide stability and support to resilient students in pursuit of their college degree. Students will experience a vibrant residential living and learning community that emphasizes interpersonal leadership, scholarship, and service to community.
Our 24-hr live-in staff will provide a continuum of care for access to health and social services as well as a guidance and direction informed by student development theory. Opportunity House students will have access to healthy and nutritious meals, and our staff and community partners will provide dynamic wrap-around support that includes: tutoring and academic mentorship, mental health and wellness, job training and career development, financial literacy, and more.
APPLY TO LIVE AT THE OPPORTUNITY HOUSE
Please follow the link below to create your applicant profile and apply for housing.
Opportunity House applications are handled through our customized LA Room & Board Portal.
To apply for housing you must be a currently enrolled student attending college in Los Angeles County.

The Opportunity House is an alcohol, drug, and substance-free home.

Applications are processed on a first-come, first-served basis. Space is limited and fills up fast.

Please read the LA Room & Board Student Guide before submitting your application.

For rates and room information, contact OpportunityHouse@larnb.org
PLEASE READ OUR STUDENT GUIDE
for detailed Amenities, Rules, and Regulations
LA Room & Board is committed to providing a safe and welcoming living environment for all students, including students who identify as transgender, genderqueer or gender non-conforming. Trans students seeking accommodations for living in the Opportunity House should contact OpportunityHouse@larnb.org to inquire about space availability. All requests will be kept confidential.
All Ways Up Foundation
Anthony and Jeanne Pritzker Family Foundation
Bank of the West
Carrie & Estelle Doheny Foundation
California Community Foundation
ECMC Foundation
Edward A and Ai O Shay Family Foundation
Everytable
Rob Ettinger Family Foundation
John and Sarah Kobara Family Fund
Jhrue & Lauren Holiday Fund
Los Angeles Community College District (LACCD)
LA County Supervisor Sheila Keuhl
LA Rams
Mayer Foundation
Ralph M. Parsons Foundation
Reissa Foundation
Ready to Succeed LA
Rose Hills Foundation
Safe Place for Youth (SPY)
Social Venture Partners LA
Students 4 Students
Specialty Family Foundation
John and Marilyn Wells Family Foundation
Santa Monica College Foundation
Santa Monica Westside Legacy Fund
United Way of Greater Los Angeles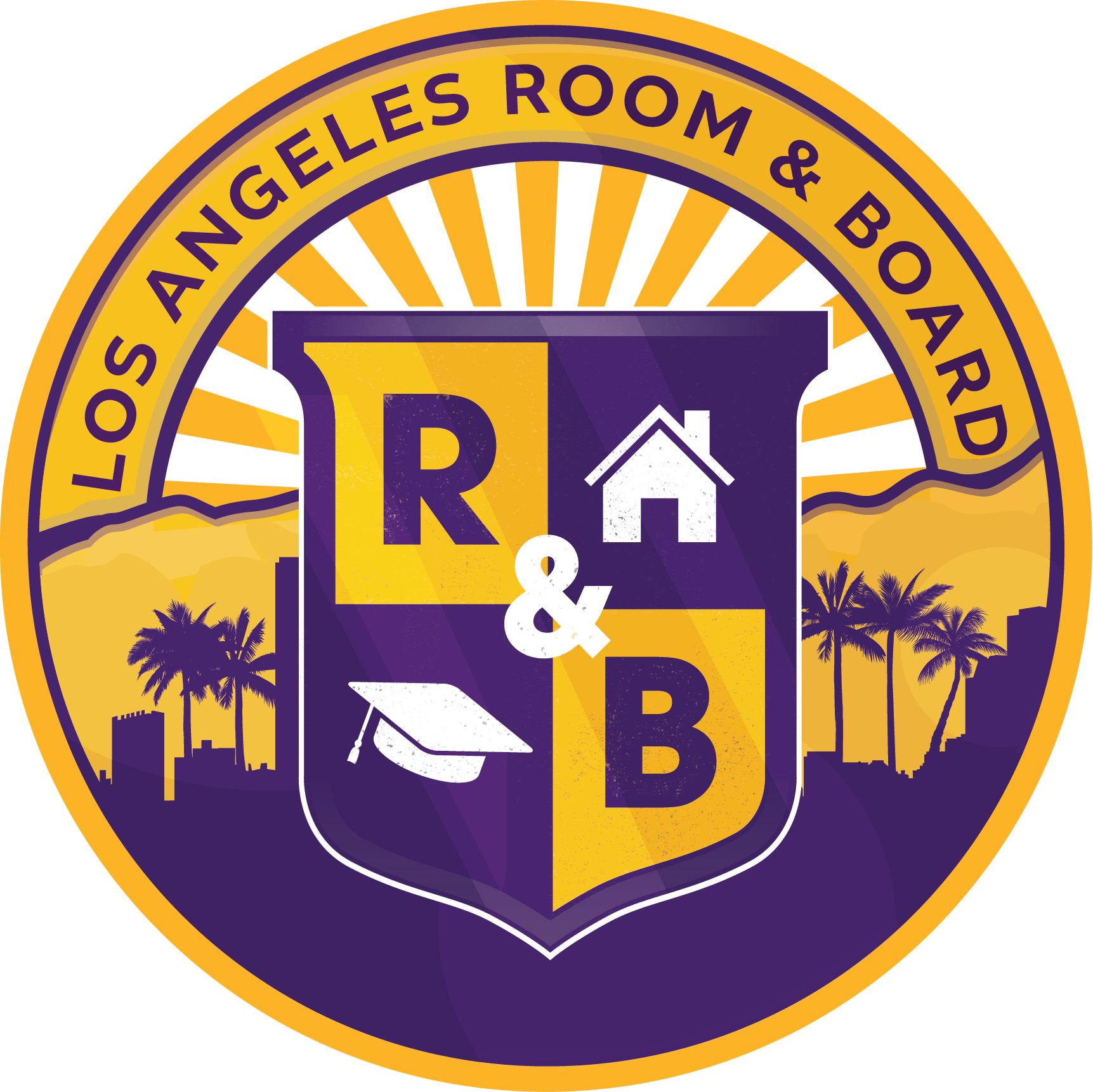 HOUSING IS A


FUNDAMENTAL RIGHT.
HOUSING IS A

FUNDAMENTAL RIGHT.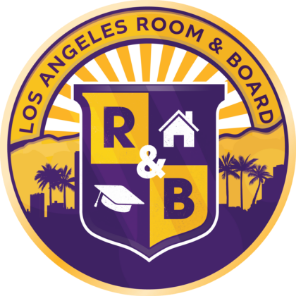 © 2021 by Los Angeles Room and Board