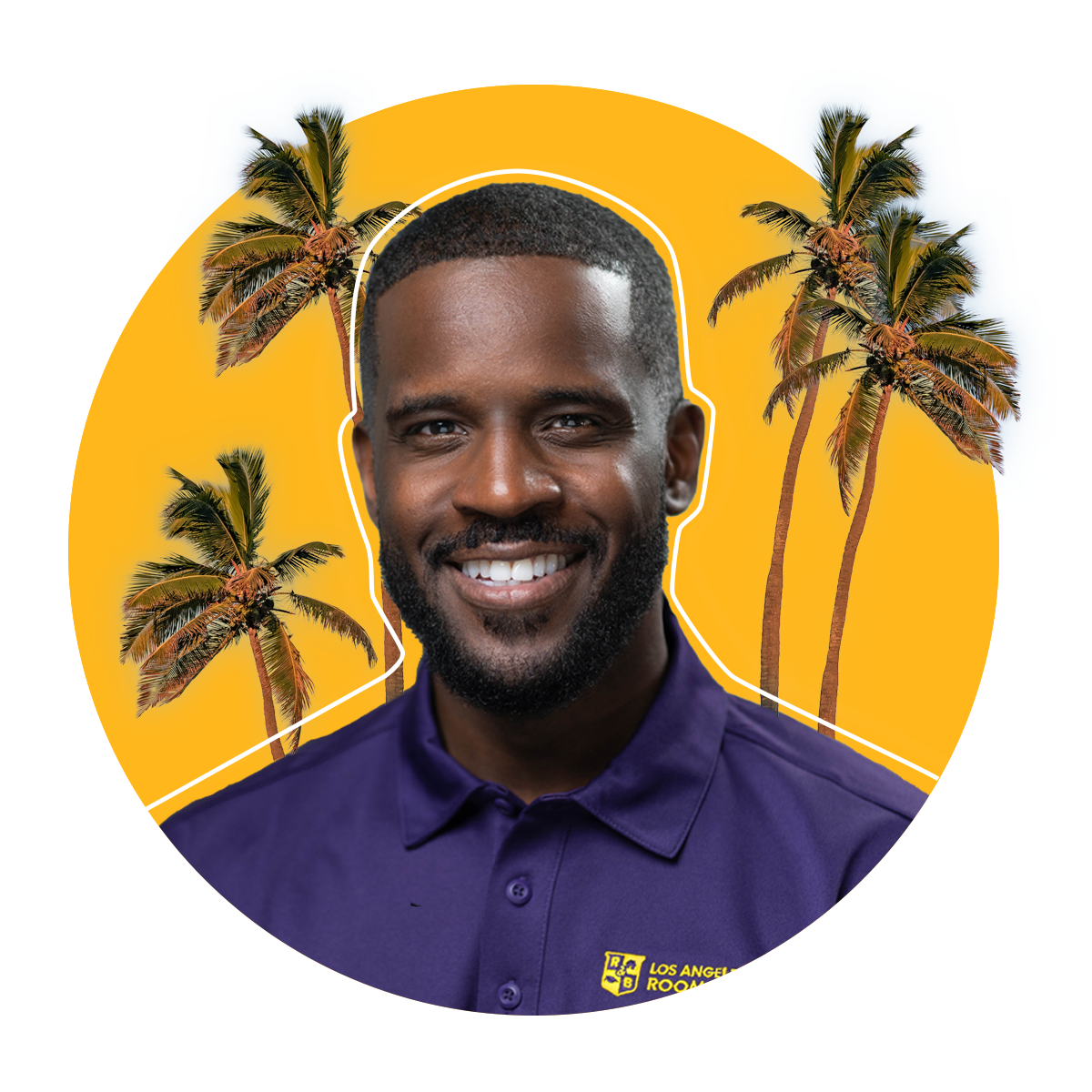 Born and raised in Detroit, MI. Sam is the 12th born of 14 children. After dropping out of high school and attending community college, Sam went on to earn his bachelor's degree at Central Michigan University (FireUp Chips!), a master's degree from Fordham University (Go Rams!), and his doctorate in Educational Leadership and Policy from California State University, Northridge (Go Matadors!). With nearly 13 years of experience in higher education as a student affairs practitioner, most of his career has been built in Housing & Residential Education.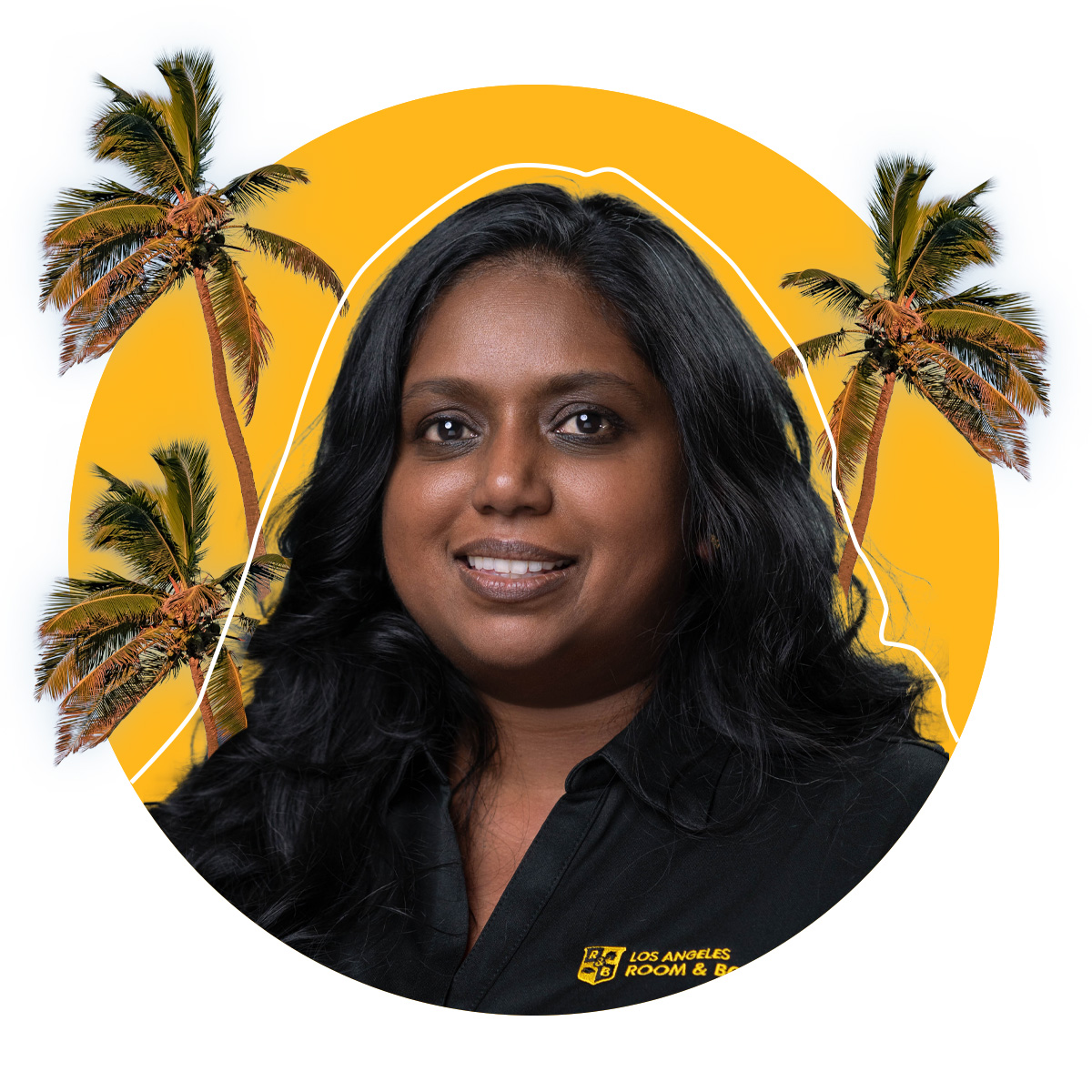 Deputy Executive Director
Michelle Costa has a B.A. in Sociology and Peace and Justice from Regis University and a Master's degree in Education from Harvard Graduate School of Education. Michelle oversees the day-to-day operations at LARNB and ensures that our programs and services are delivered to our residents in a high-quality, efficient, and effective manner. Prior to coming to LARNB, Michelle spent over a decade working at g Campaign as their Director of Capacity Building and Programs where she oversaw GO's grants portfolio and launched their capacity building efforts to help grassroots nonprofit leaders with their sustainability efforts. Michelle is excited to be a part of the team at LARNB and help remove barriers so students can complete college and realize their dreams.
Senior Director of Campus Dining and Hospitality
Chef Andra is currently the Senior Director of Campus Dining and Hospitality for Los Angeles Room and Board. Previously she has taught at various universities on classes that range from Artisan Breads and Pastries, Plated Desserts, Chocolate and Confections, Food and Beverage Cost Control, Event Management, and much more! She also owns, Bougie Eats, and online pastry academy teaching novice chefs and bakers how to create elevated desserts. She has worked in a various restaurants, hotels, catering companies, culinary schools and pastry boutiques the last 15 years of her career.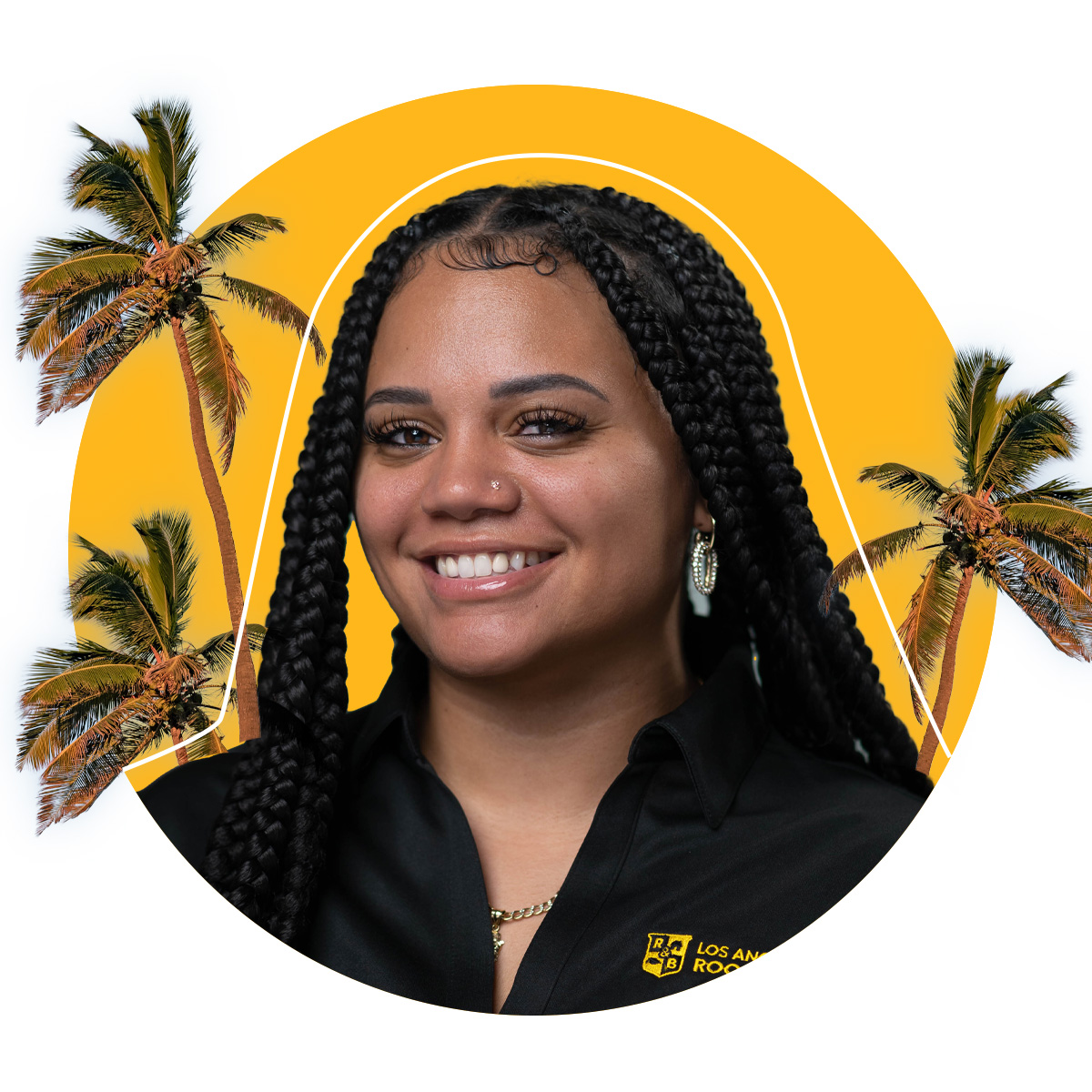 Jazmine Lytle is a graduate from Cal Poly Pomona with a Bachelors Degree in Gender, Ethnicity, and Multicultural Studies with a Concentration in Women's Studies. Jazmine is currently finishing up her Masters of Social Work at USC. Jazmine has over five years of experience in case management with the ability to assist navigating underserved populations with linkage to resources and opportunities.  Jazmine chose LARNB because of the opportunity to serve transitional aged youth who are trying to make the change on an individual level, because community change starts with an individual. Jazmine is passionate about serving this population due to her own experience with higher education and homelessness.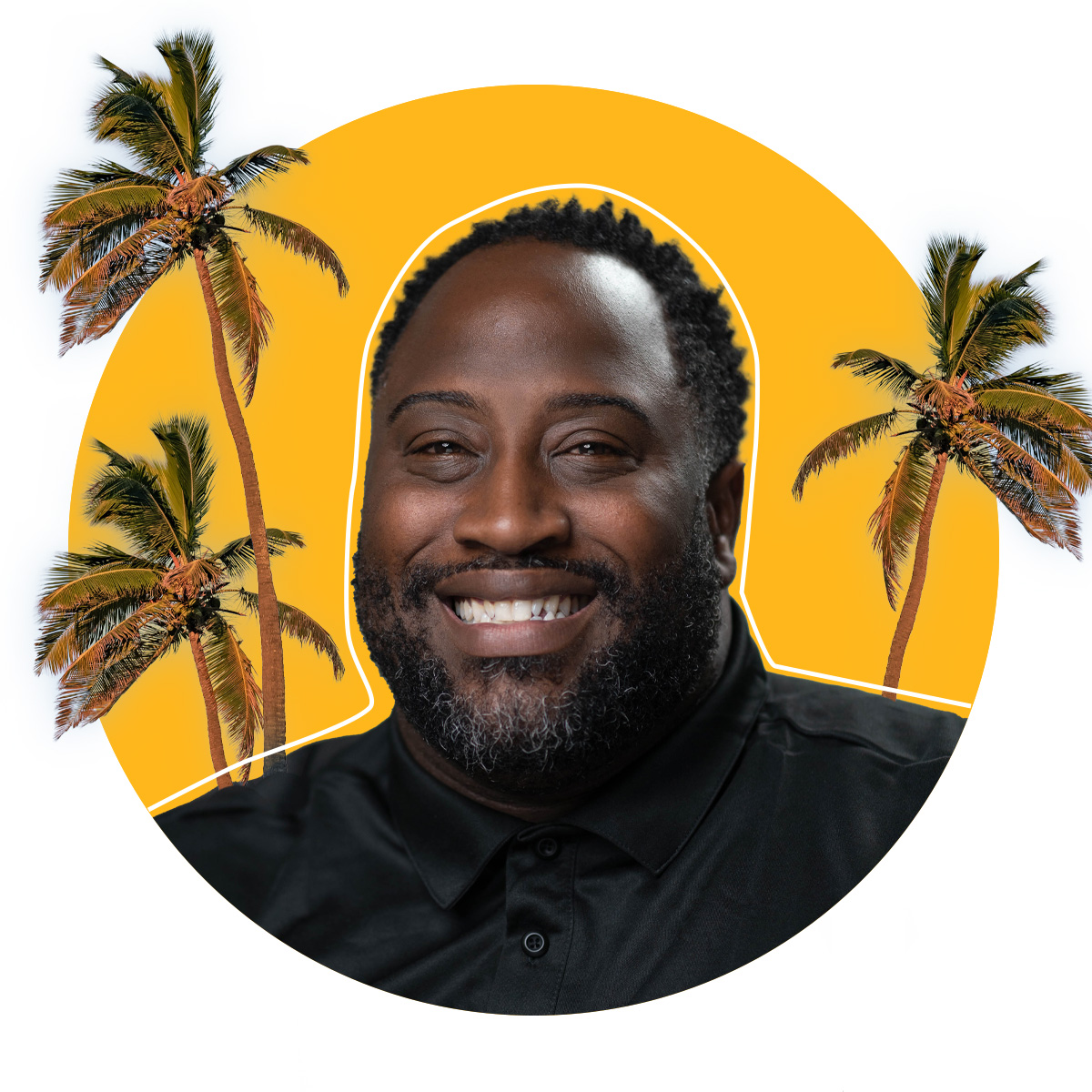 Interim Director of Residence Life and Student Success
As a native of South-central Los Angeles, Albert saw first-hand the disenfranchisement of marginalized communities. In 2010, sparked by the realization of returning from war as a decorated hero and navigating college. He is the first of his siblings to graduate from an Ivy League, obtaining a MASc in Applied Physiology from Columbia University. For the past decade, Albert has worked with corporations, non-profits, and government leaders on better engaging young people and marginalized communities. Before Los Angeles Room and Board, Albert worked as the Director of Services and Head of Youth Engagement at Avalon-Carver Community Center, Director of Programs at National Family Life and Education Center, and a Sergeant in the U.S Army. Albert's work and passion sit at the intersection of strategy, community, and social good; Albert provides unique insight that will help actualize the change we all so desperately need.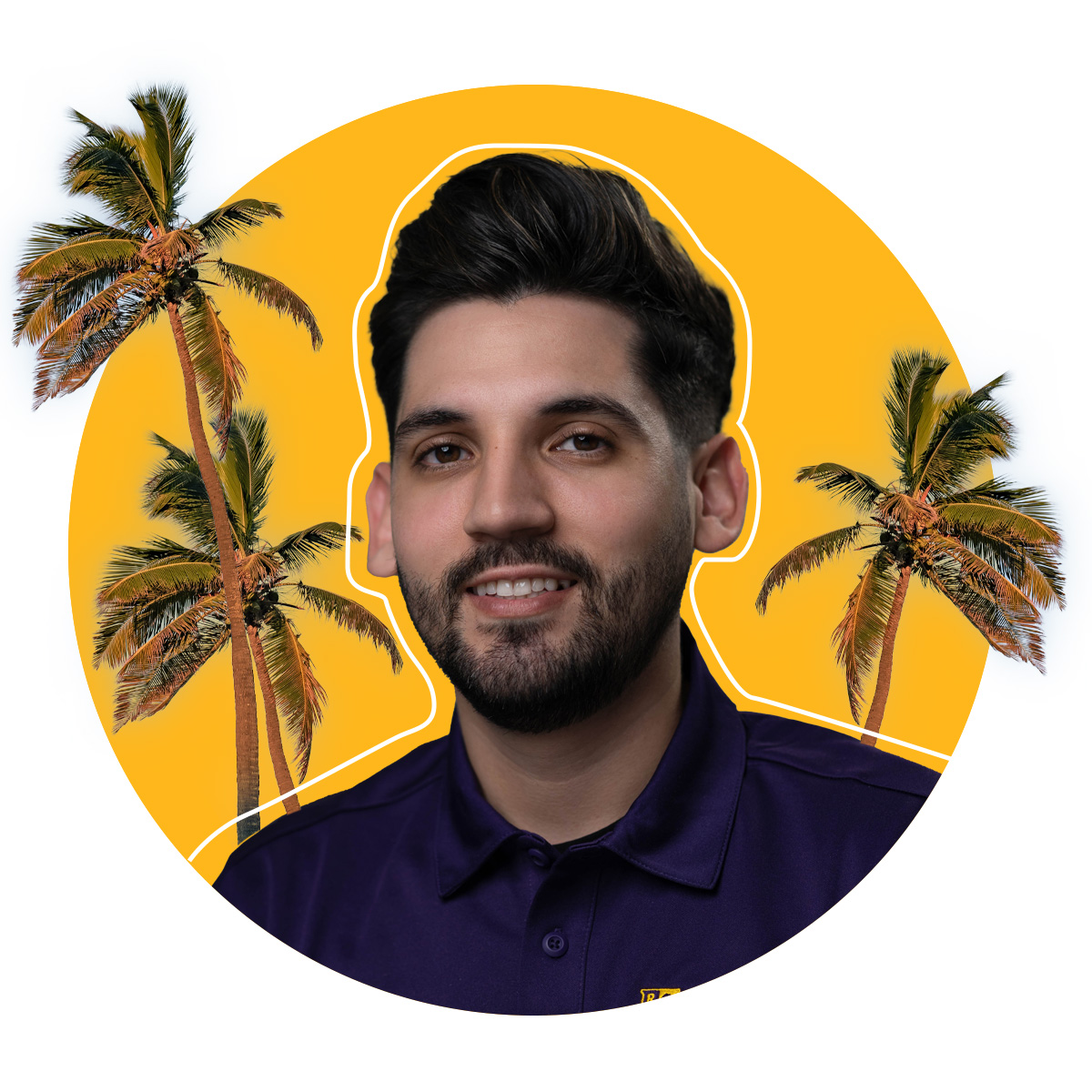 Academic Success and College Completion Coordinator
Abraham is from Rialto, CA, and since he was a child, he has always had a passion for helping others. Since 2015 he has been working with high-potential students, foster youth, homeless youth, and formerly incarcerated populations. Due to many challenging experiences of his own, he understands how vital working with students is and how to support them through their challenges. Abraham is a certified Life coach with a bachelor's degree in communications studies and a master's degree in Educational Leadership from California State University, Northridge. As a wellness coordinator at Los Angeles Room and Board, he enjoys being able to impact students daily and supporting the organization's overall mission.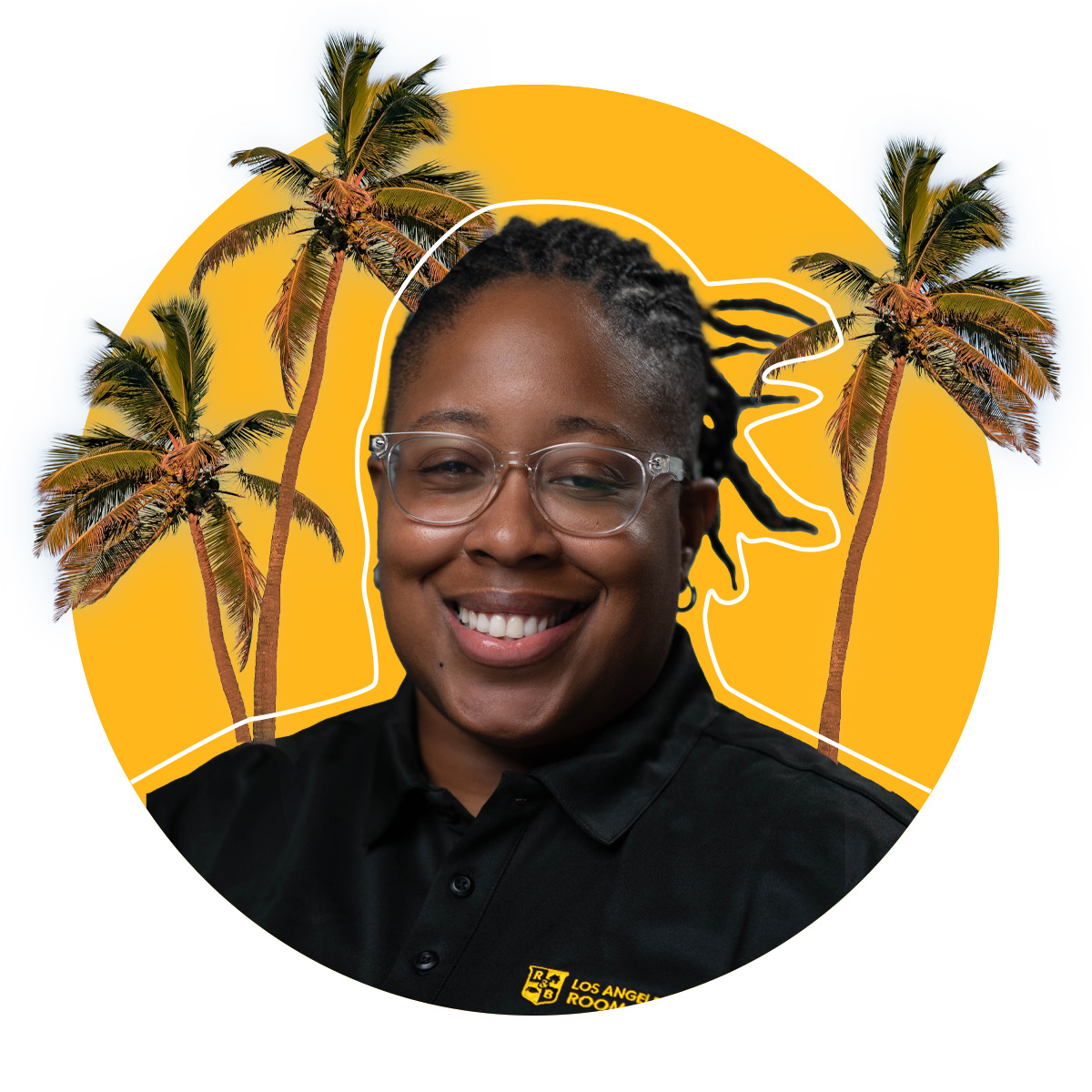 My name is Sai (pronounced 'sigh') and I'm originally from Pasadena, CA though I spent a good part of my teenage years growing up in San Fernando Valley. My educational journey started at Los Angeles Mission College which led me to completing my bachelor's in Sociology at Cal State Dominguez Hills. I also hold a master's degree in Women's, Gender and Sexuality Studies from Ohio State University. I've studied and worked in higher education all my adult life yet the experience I always refer to is my time in community college. It was important to me then, it's important to me now and I love working at LARNB because working with students at this stage in their journeys brings me a lot of joy and gratitude. Outside of LARNB you can catch me at the movies, making tea, or listening to Stevie Wonder.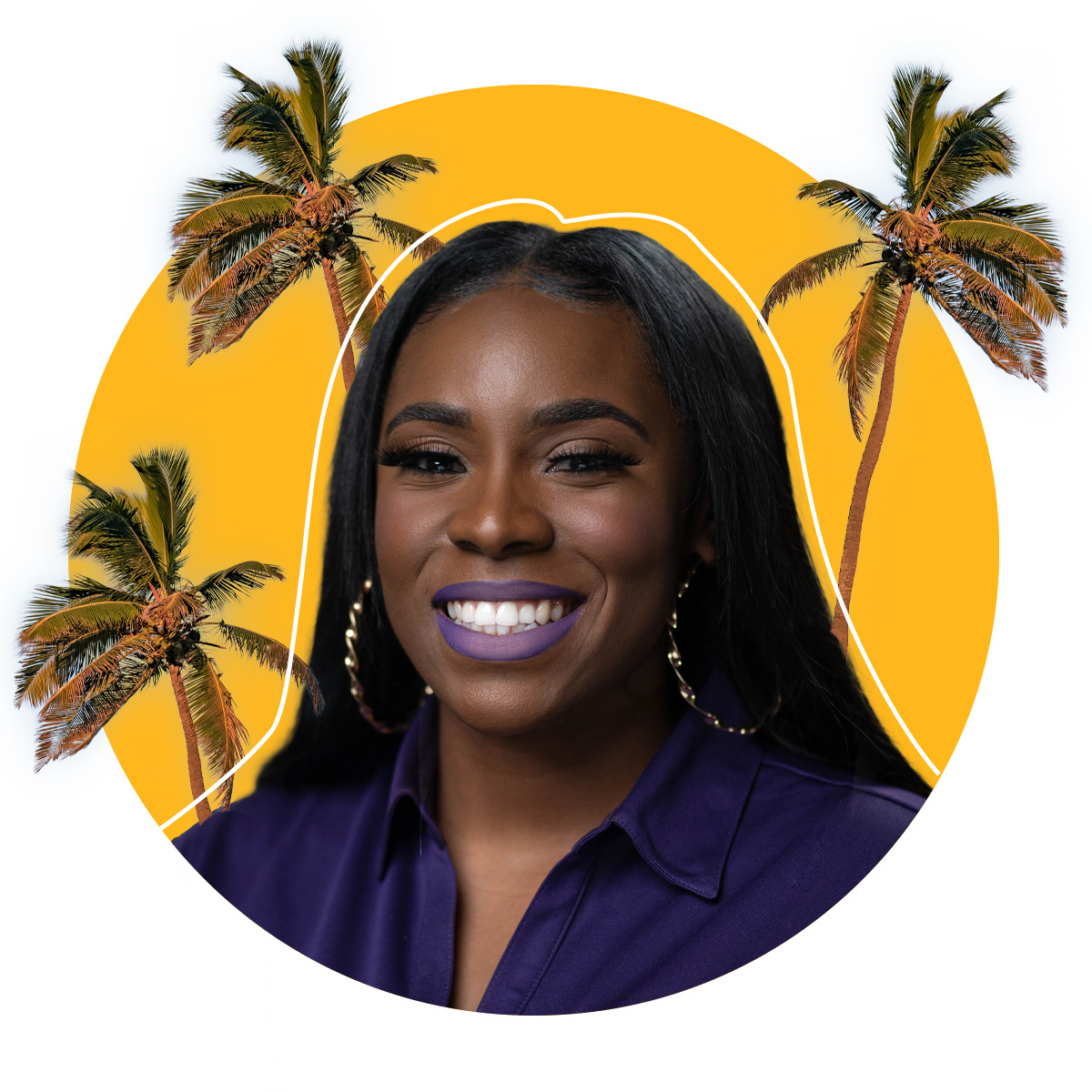 My name is Le'Shaunte Logan and I am a Wellness Coordinator here at LARNB.  I obtained my Bachelor's degree in both Sociology and Feminist Studies from UCSB and my Master of Social Work from USC. I am a registered Associate Clinical Social Worker with 10+ years of experience in the nonprofit sector working with diverse populations within correctional facilities, schools, community based, private practice, health care, outpatient, and inpatient treatment settings. My expertise is providing successful oversight and care coordination of case management and therapeutic services to adults, children, youth and families including victims of sex trafficking and justice involved individuals impacted by mental health diagnosis; utilizing Motivational Interviewing, CBT, DBT and TF-CBT.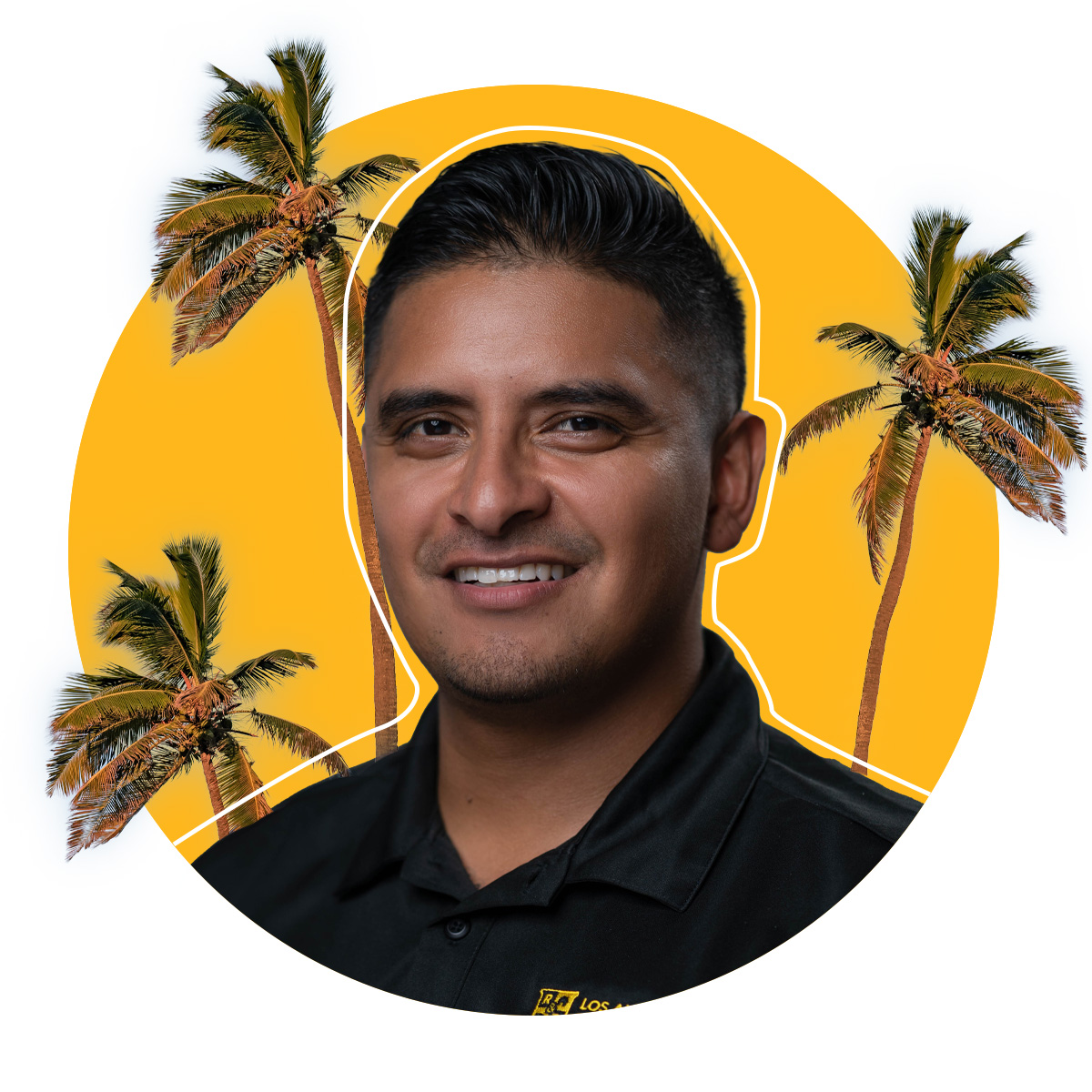 Hello, my name is Victor Alfonso Vasquez and I graduated from California State University of Northridge. I earned my Bachelor of Arts in Sociology emphasis in Criminology. I worked as a Resident Advisor (R.A) in CSUN's Student Housing. What I enjoy the most working at LARNB is working with peers that have a drive & mission to help to end homelessness.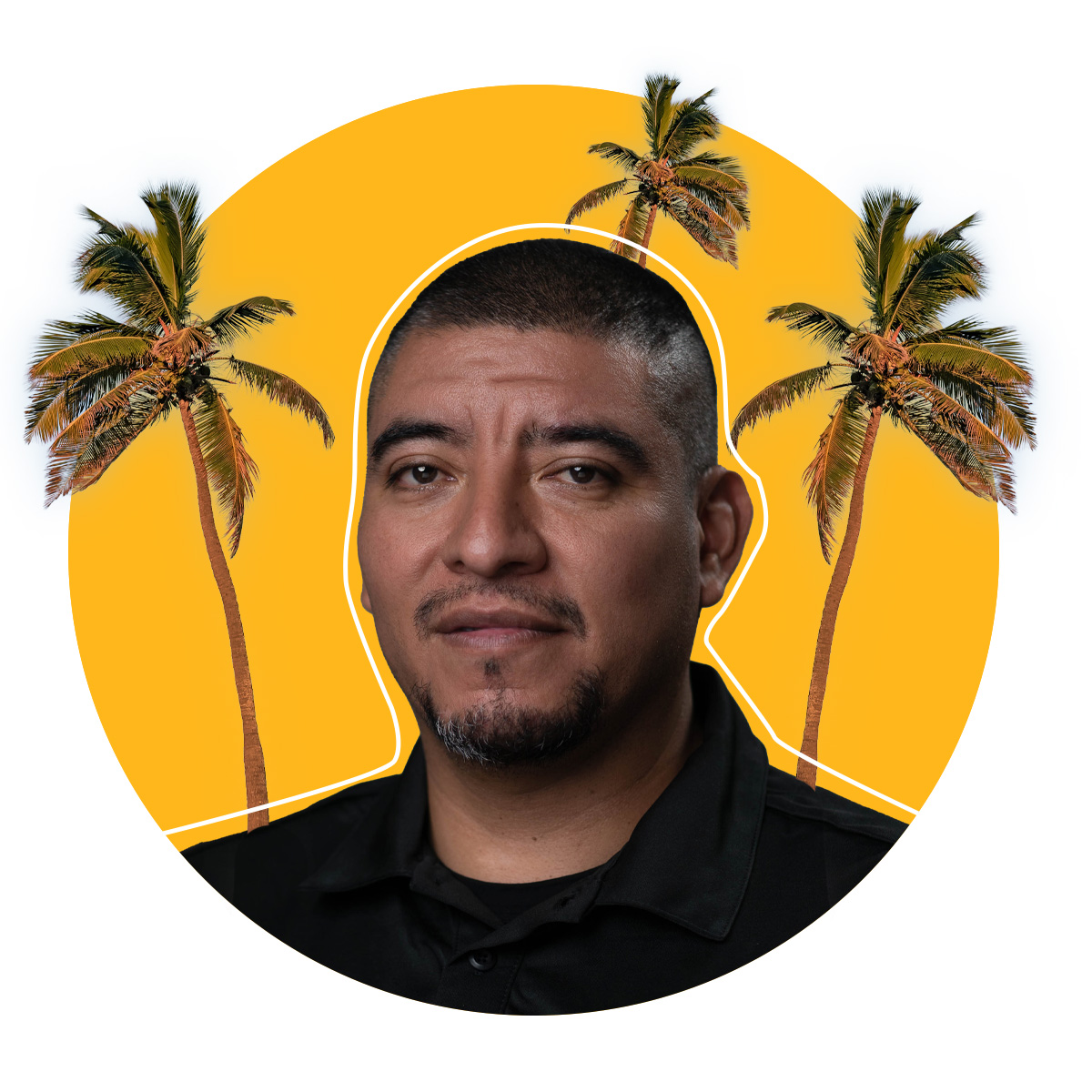 Chef – The Opportunity House, Westwood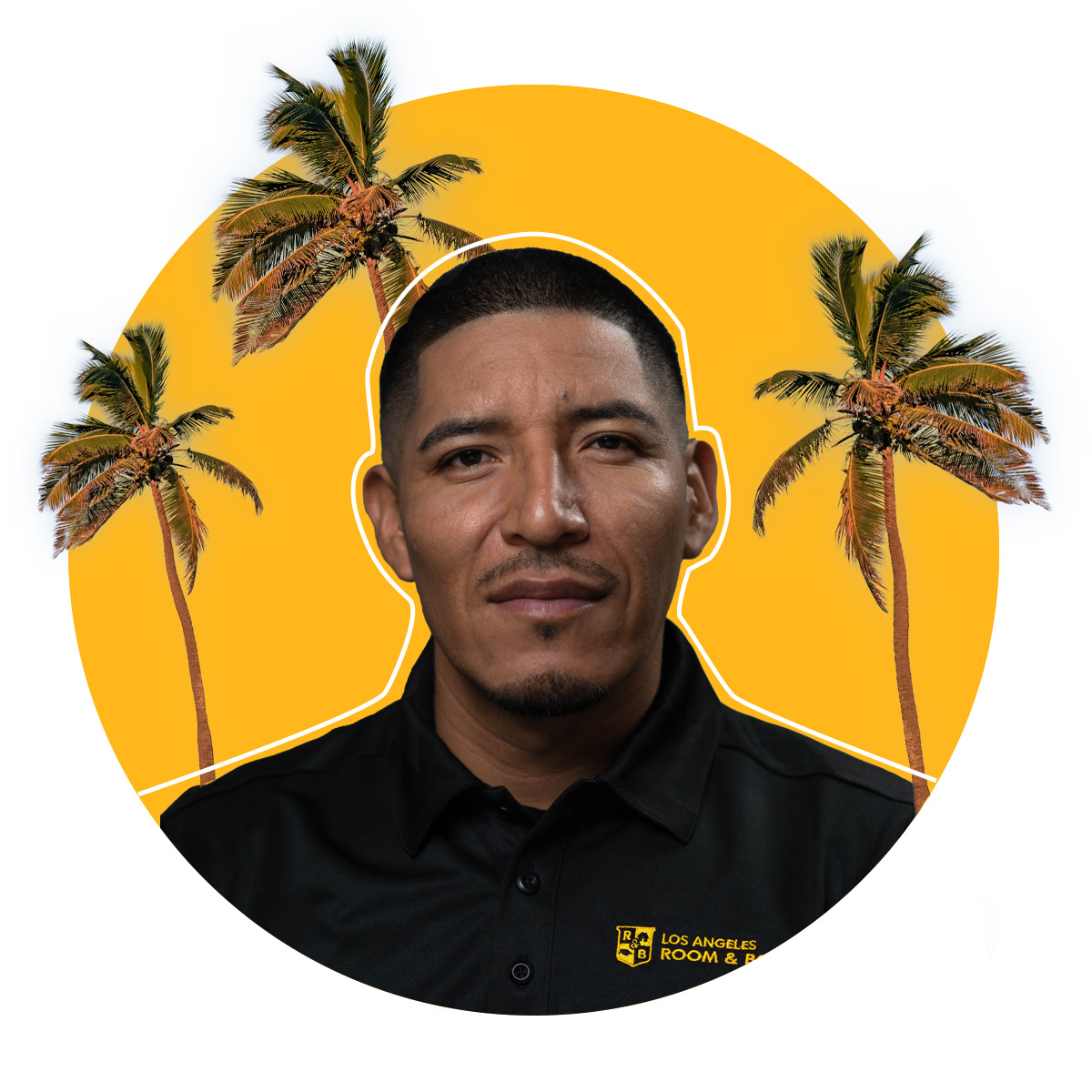 Chef – The Opportunity House, Westwood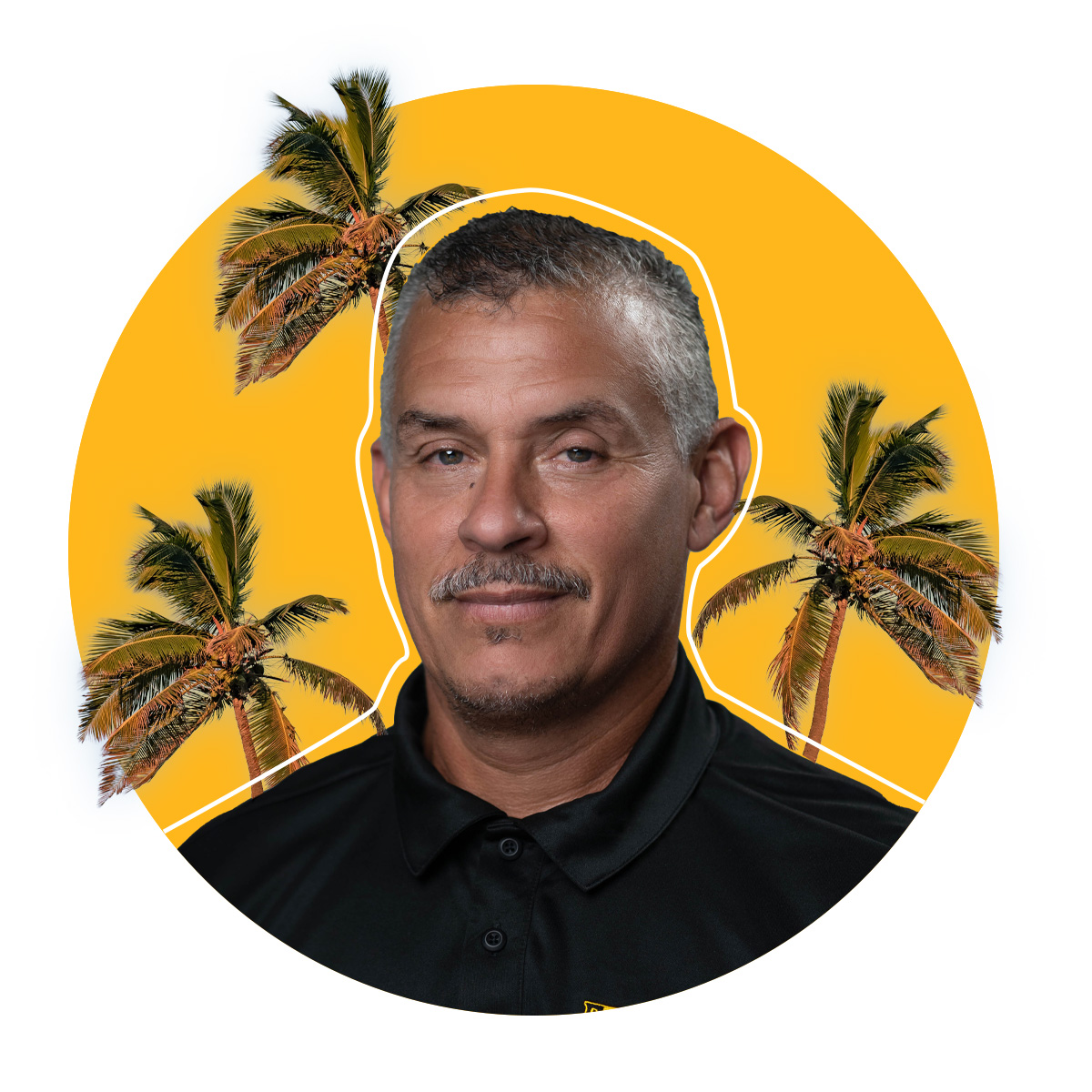 Director of Facilities and Maintenance