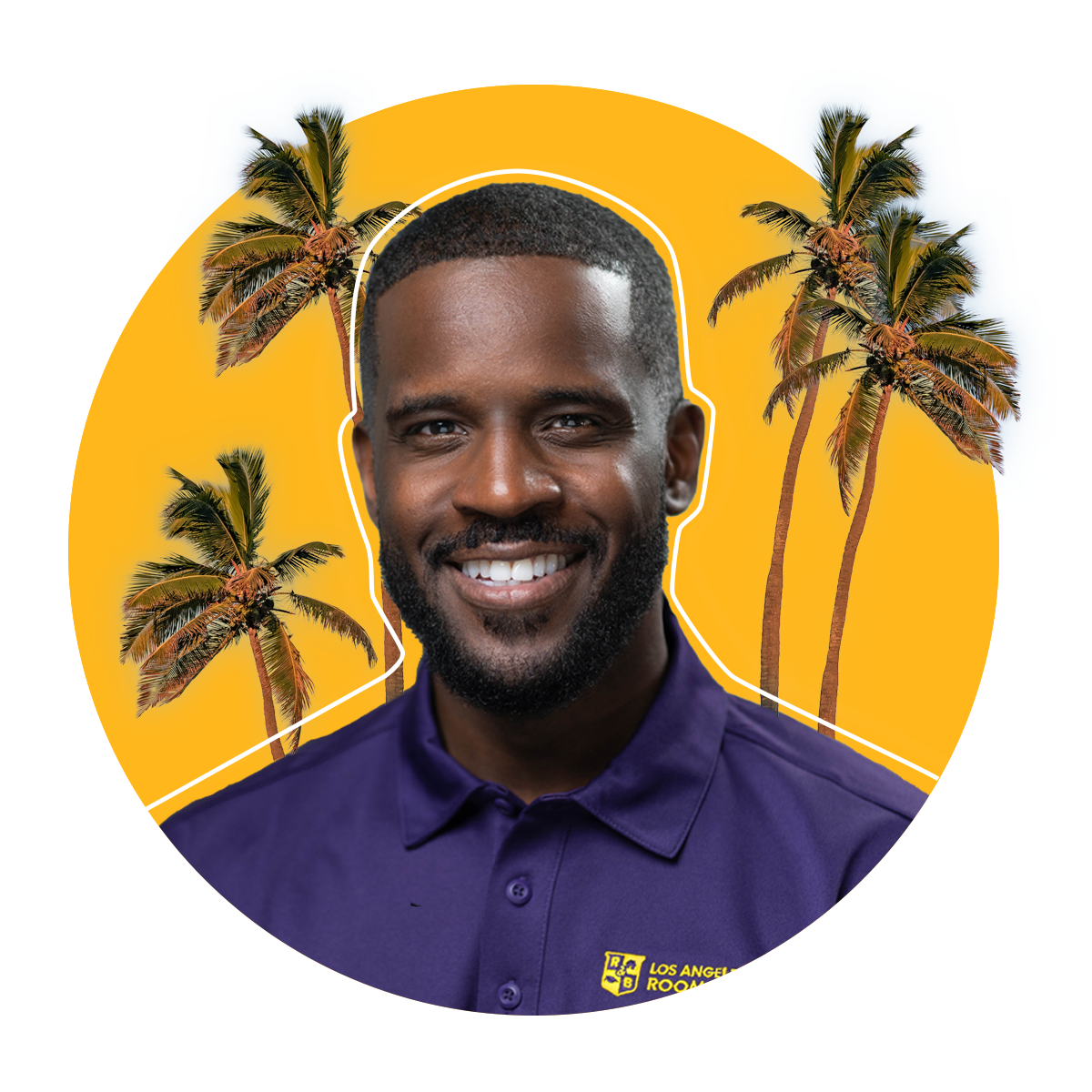 Born and raised in Detroit, MI. Sam is the 12th born of 14 children. After dropping out of high school and attending community college, Sam went on to earn his bachelor's degree at Central Michigan University (FireUp Chips!), a master's degree from Fordham University (Go Rams!), and his doctorate in Educational Leadership and Policy from California State University, Northridge (Go Matadors!). With nearly 13 years of experience in higher education as a student affairs practitioner, most of his career has been built in Housing & Residential Education.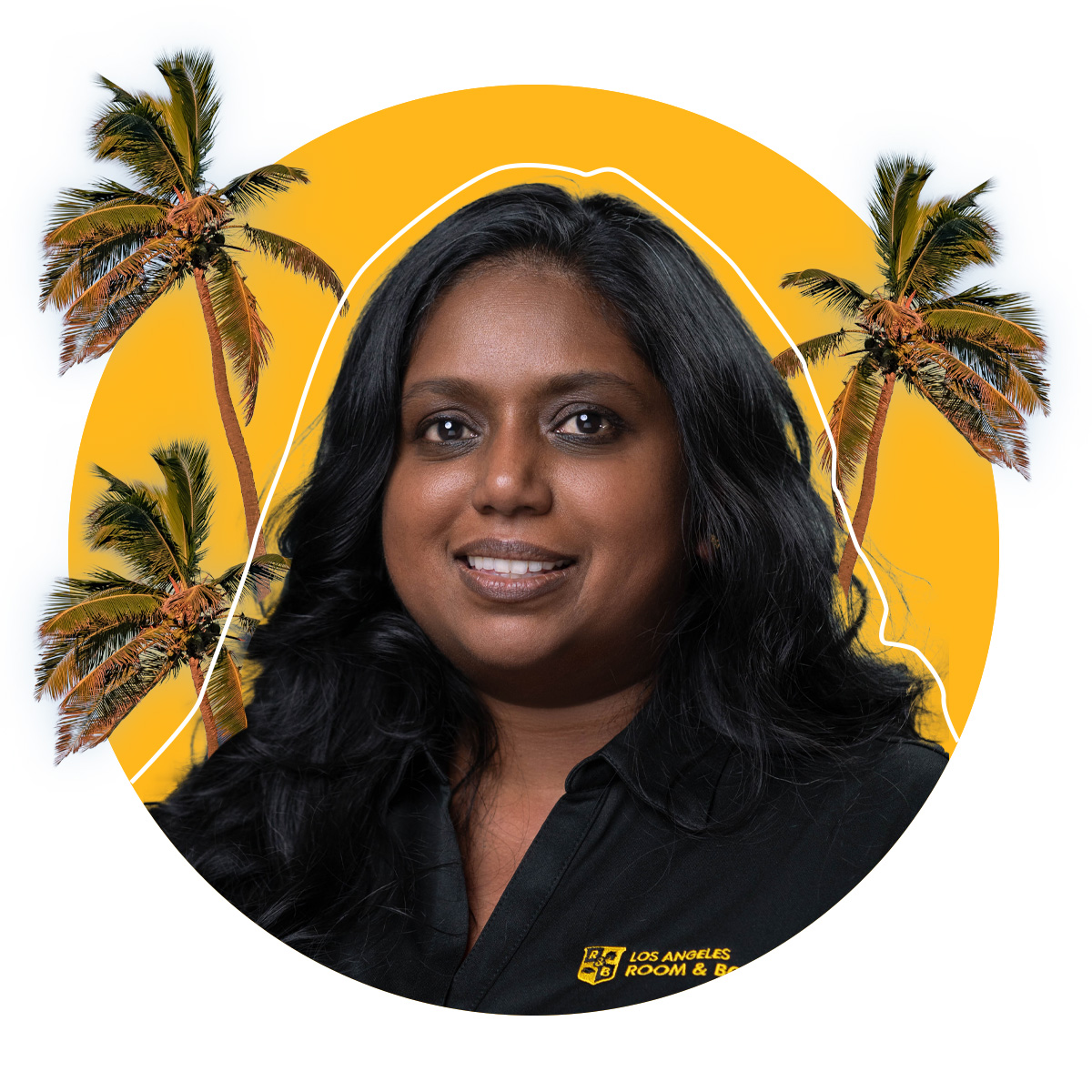 Deputy Executive Director
Michelle Costa has a B.A. in Sociology and Peace and Justice from Regis University and a Master's degree in Education from Harvard Graduate School of Education. Michelle oversees the day-to-day operations at LARNB and ensures that our programs and services are delivered to our residents in a high-quality, efficient, and effective manner. Prior to coming to LARNB, Michelle spent over a decade working at g Campaign as their Director of Capacity Building and Programs where she oversaw GO's grants portfolio and launched their capacity building efforts to help grassroots nonprofit leaders with their sustainability efforts. Michelle is excited to be a part of the team at LARNB and help remove barriers so students can complete college and realize their dreams.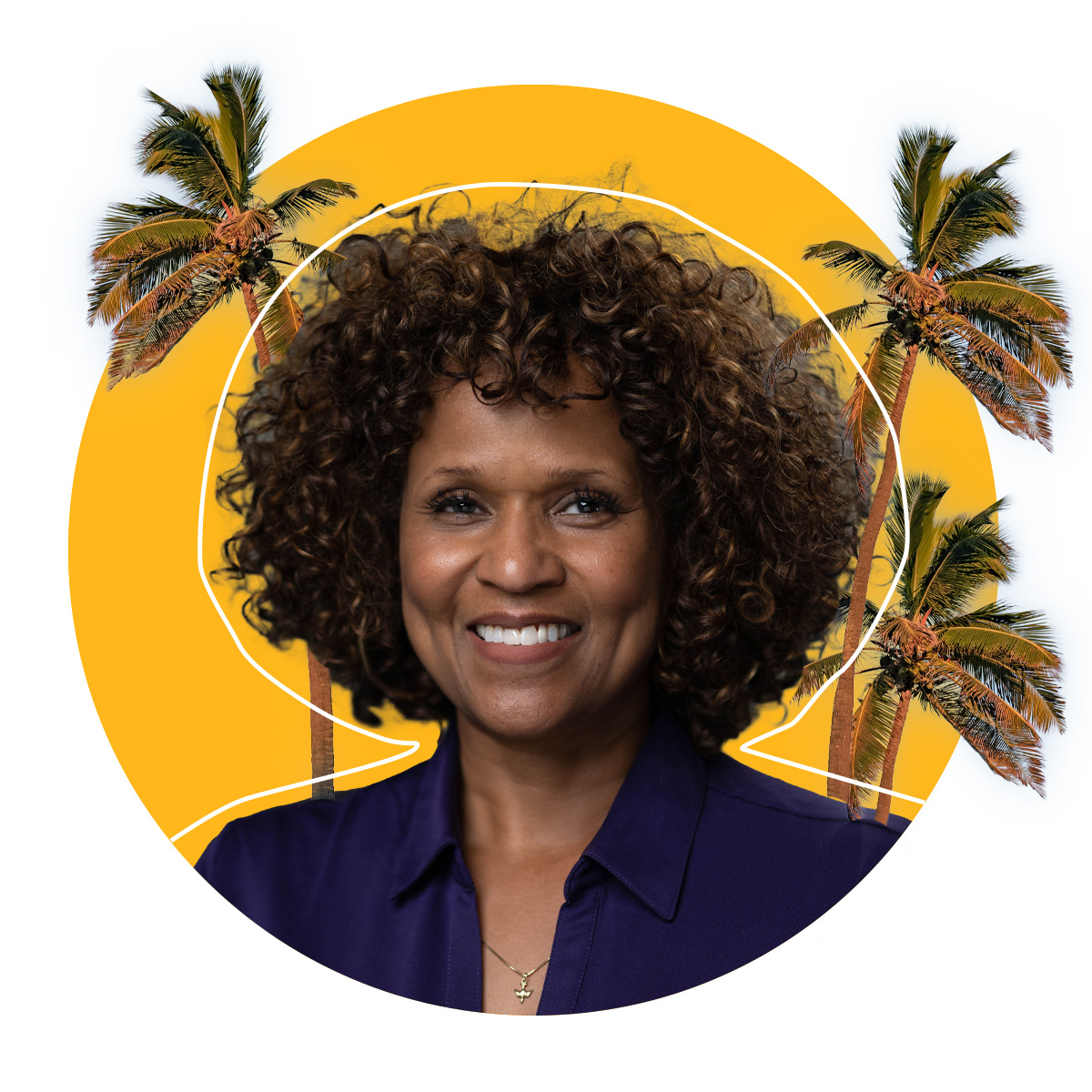 Community Outreach and Marketing Manager
Ramona Prater comes to Los Angeles Room and Board from Detroit Michigan, with over 25 years of experience in Mass Media Communications to include Radio, Network Television, Marketing and Advertising. Ramona has written and produced original content for Radio and Television and written a book for women called "In the Pink" Ramona created a digital magazine and blog all about the fabulous life beyond forty called "The F'Movement" which was later adopted as an afternoon drive radio program called the "F'Club Radio Show. Ramona has a passion for youth working as a classroom facilitator for the Pretty Brown Girls organization for more than 7 years and in the nonprofit arena as the Director of Youth programming at the local Community Action Agency, where she created after school programs, events, and managed state grants.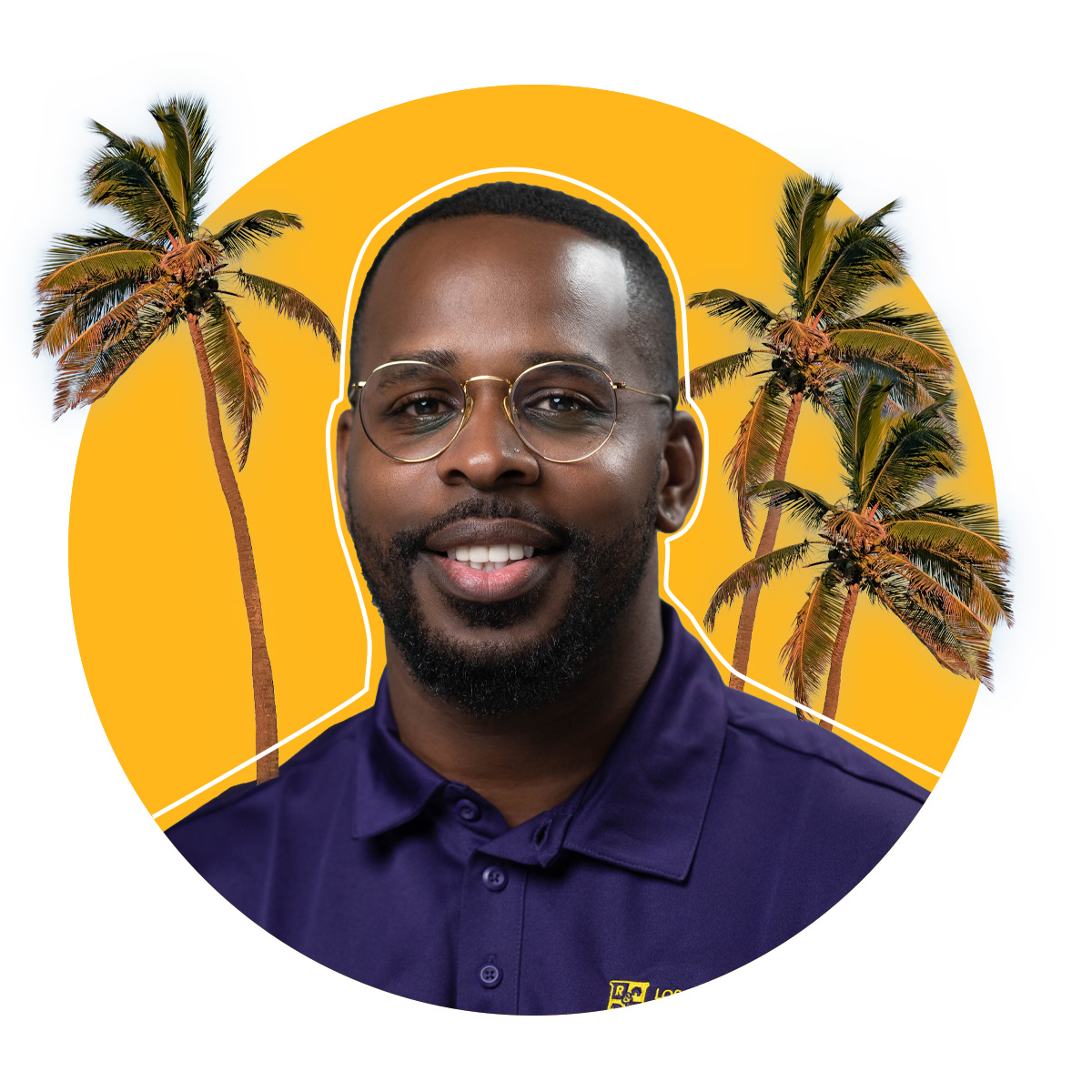 Director of Residential Life
Martel Okonji has over 15 years of experience working with communities, nonprofit leaders, administrators, and legislators in the fields of education, juvenile justice, public health, and homelessness. Drawing on his personal experiences navigating homelessness, coupled with a scholar-practitioner approach, Okonji focuses his efforts on equity and justice, working to liberate and heal communities.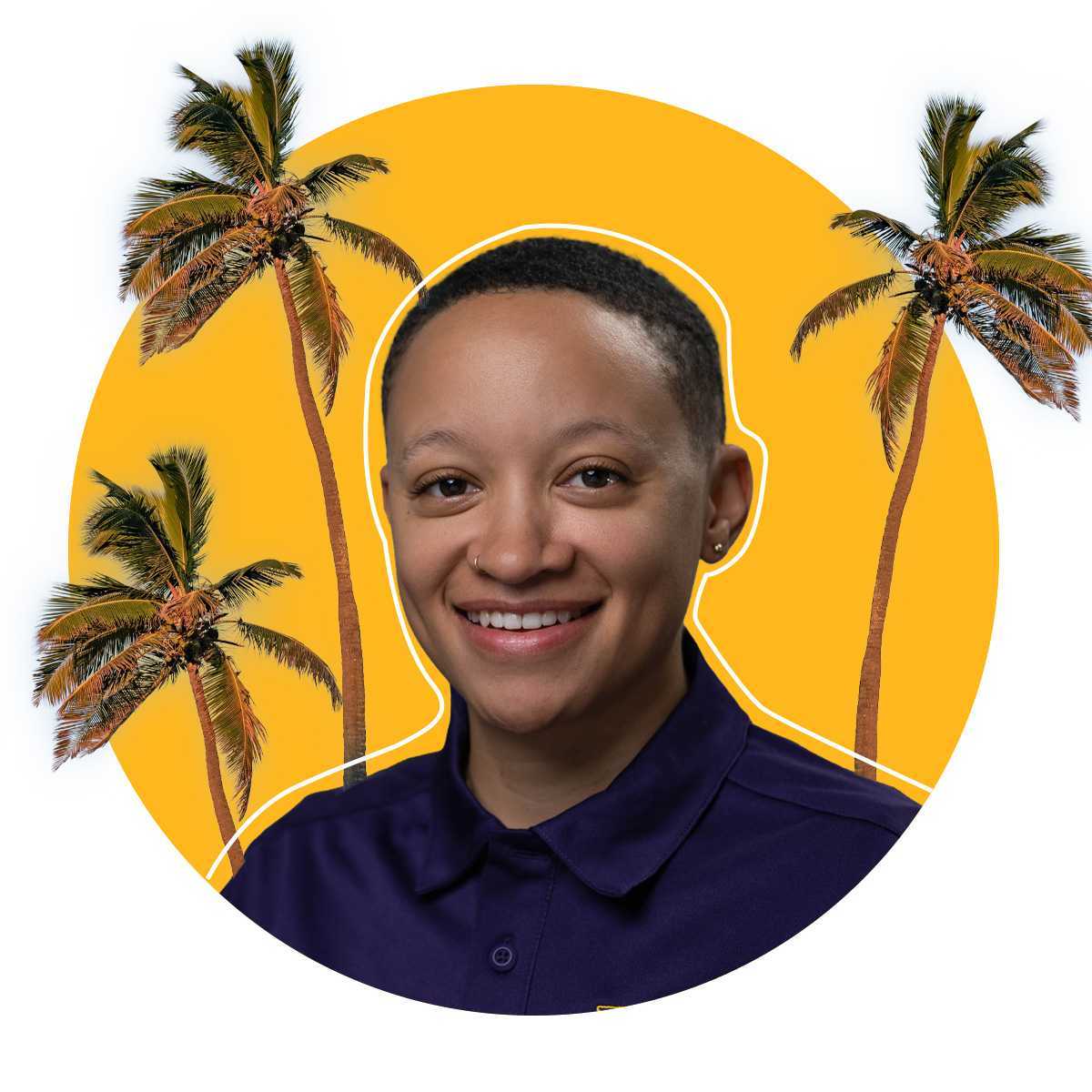 Alma Russell has a B.S. in Occupational Safety and Health from Murray State University.  Prior to coming to LARNB, they worked as a Safety Professional in the construction and government industries; during which time they founded an occupational safety and health consulting firm, The Modern Safety Institute.  During their free time, Alma enjoys spending time in nature, bird watching, and reading novels.  They are excited to be a part of the LARNB Team to apply their knowledge, skills, and abilities to contribute to furthering the mission of ending student homelessness and hunger!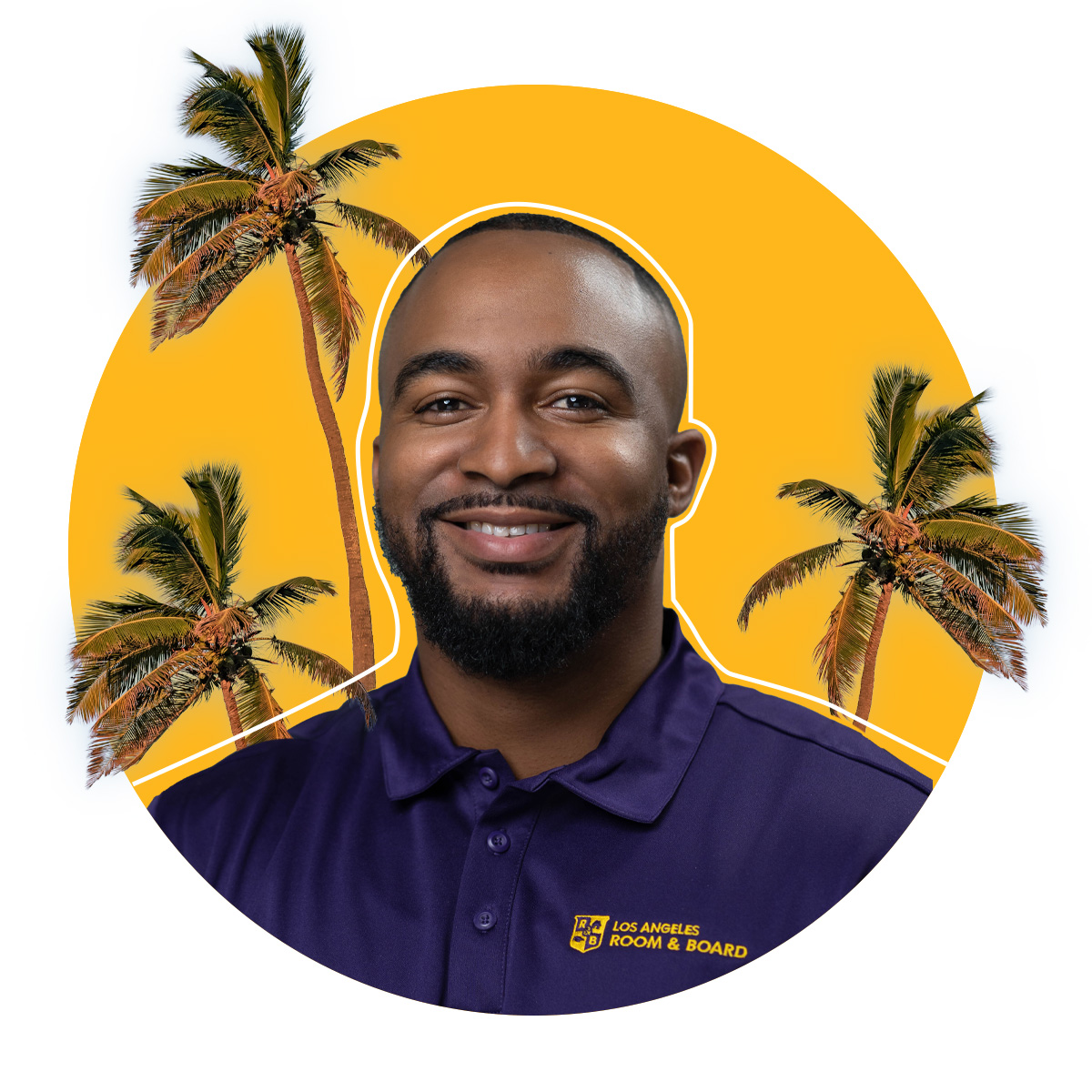 Director of Mental Health and Wellness Programming
Antoine Heard is the Director of Mental Health and Wellness Programming with Los Angeles Room and Board. Antoine is a Licensed Clinical Social Worker (LCSW) and an alumni of California State University, Fullerton. LARNB is home and a place where he has been able to bring his authentic self to a professional environment and serve a population that is often overlooked. Outside of work, Antoine enjoys music, poetry and he is a Los Angeles Clipper fan
Senior Director of Campus Dining and Hospitality
Chef Andra is currently the Senior Director of Campus Dining and Hospitality for Los Angeles Room and Board. Previously she has taught at various universities on classes that range from Artisan Breads and Pastries, Plated Desserts, Chocolate and Confections, Food and Beverage Cost Control, Event Management, and much more! She also owns, Bougie Eats, and online pastry academy teaching novice chefs and bakers how to create elevated desserts. She has worked in a various restaurants, hotels, catering companies, culinary schools and pastry boutiques the last 15 years of her career.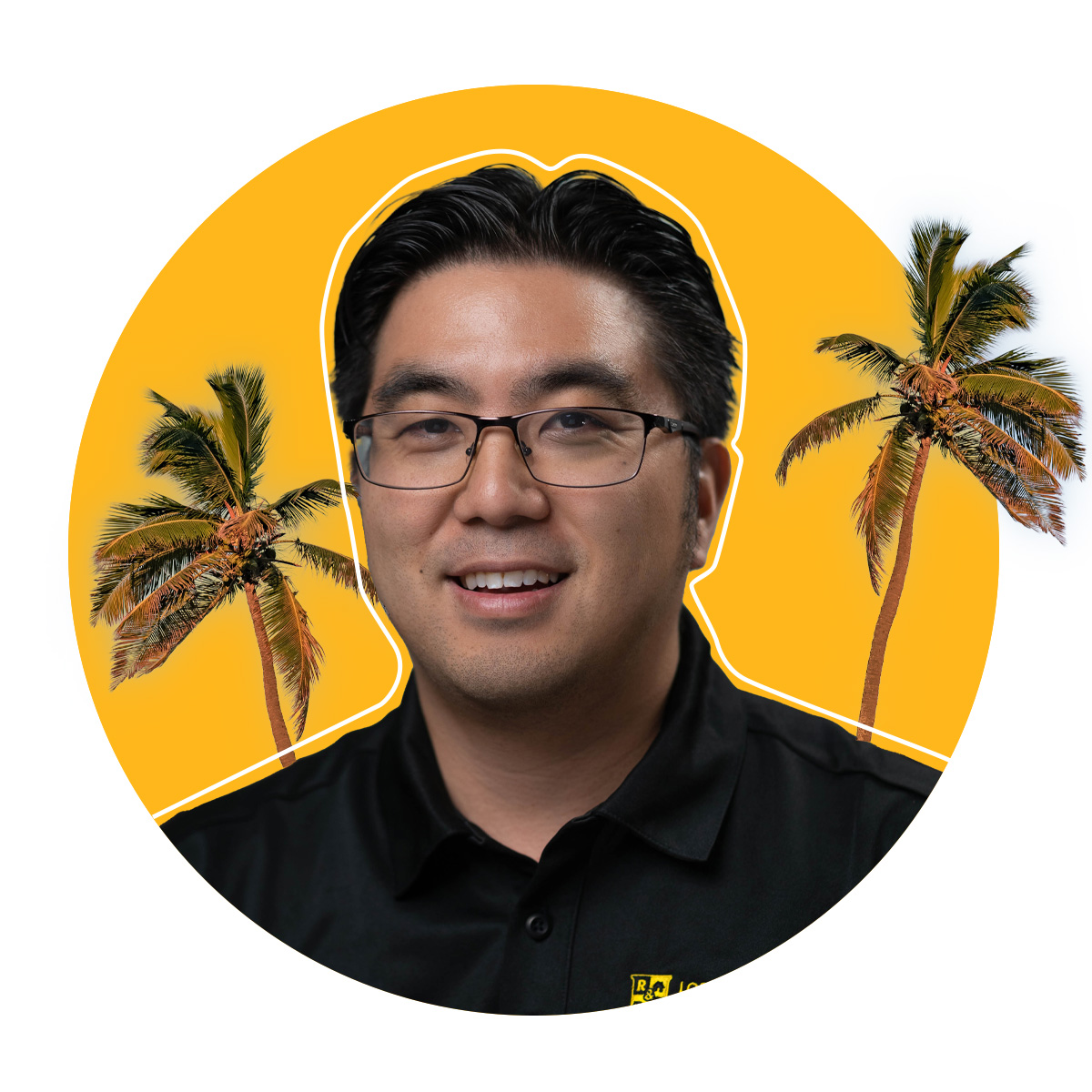 Chef Robert Muraoka's cooking journey started when he moved to Hawaii. He developed a love for food through cooking for his new friends on the island. Robert graduated from Le Cordon Bleu Hollywood.  He worked his way up in many hot LA restaurants from EP/LP to the legendary Kokekokoo.  He specializes in Japanese and Southeast Asian cuisine. Fun fact: Chef Rob created the kinjaz ice cream flavor for AftersIce cream.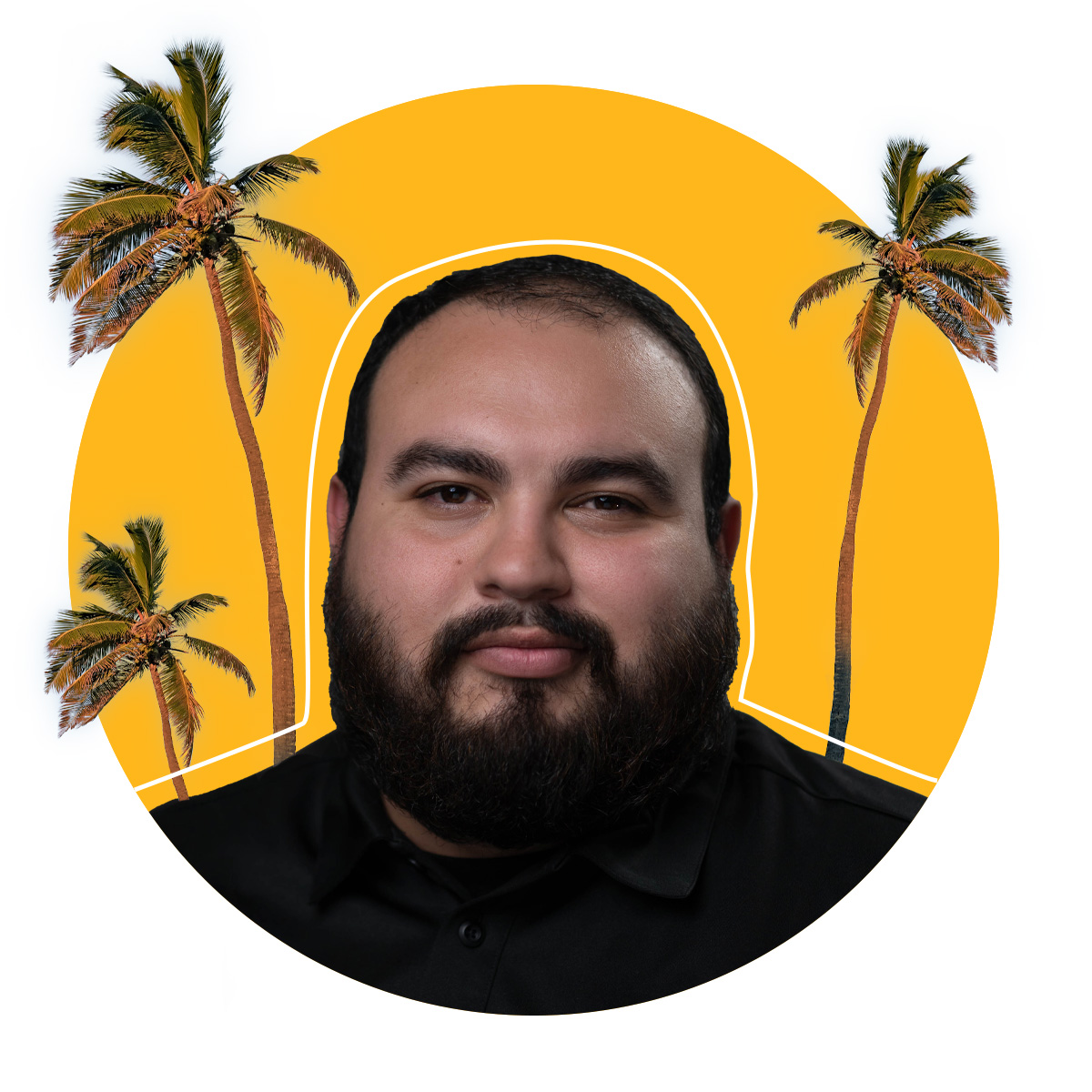 Michael Griego is an Executive Chef at Los Angeles Room & Board with over a decade of experience in the restaurant industry. A Los Angeles native Michael attended the Art Institute of Los Angeles & has since been found in restaurants in Santa Monica, Malibu, Downtown Los Angeles, Whittier & Hollywood. Outside of the kitchen Michael enjoys trips to Disneyland, off-roading, and his three bulldogs Dodger, Lola, & Otis.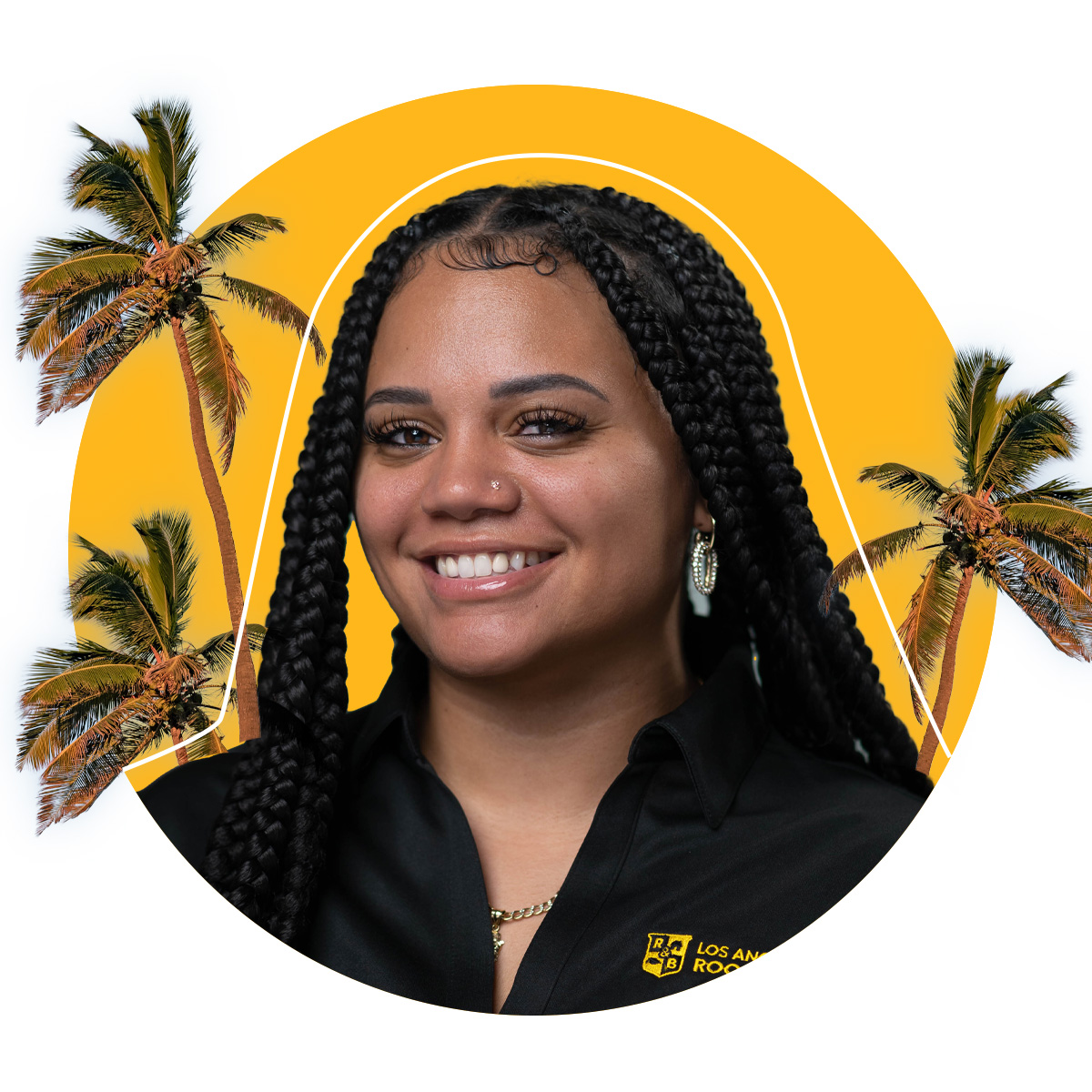 Jazmine Lytle is a graduate from Cal Poly Pomona with a Bachelors Degree in Gender, Ethnicity, and Multicultural Studies with a Concentration in Women's Studies. Jazmine is currently finishing up her Masters of Social Work at USC. Jazmine has over five years of experience in case management with the ability to assist navigating underserved populations with linkage to resources and opportunities.  Jazmine chose LARNB because of the opportunity to serve transitional aged youth who are trying to make the change on an individual level, because community change starts with an individual. Jazmine is passionate about serving this population due to her own experience with higher education and homelessness.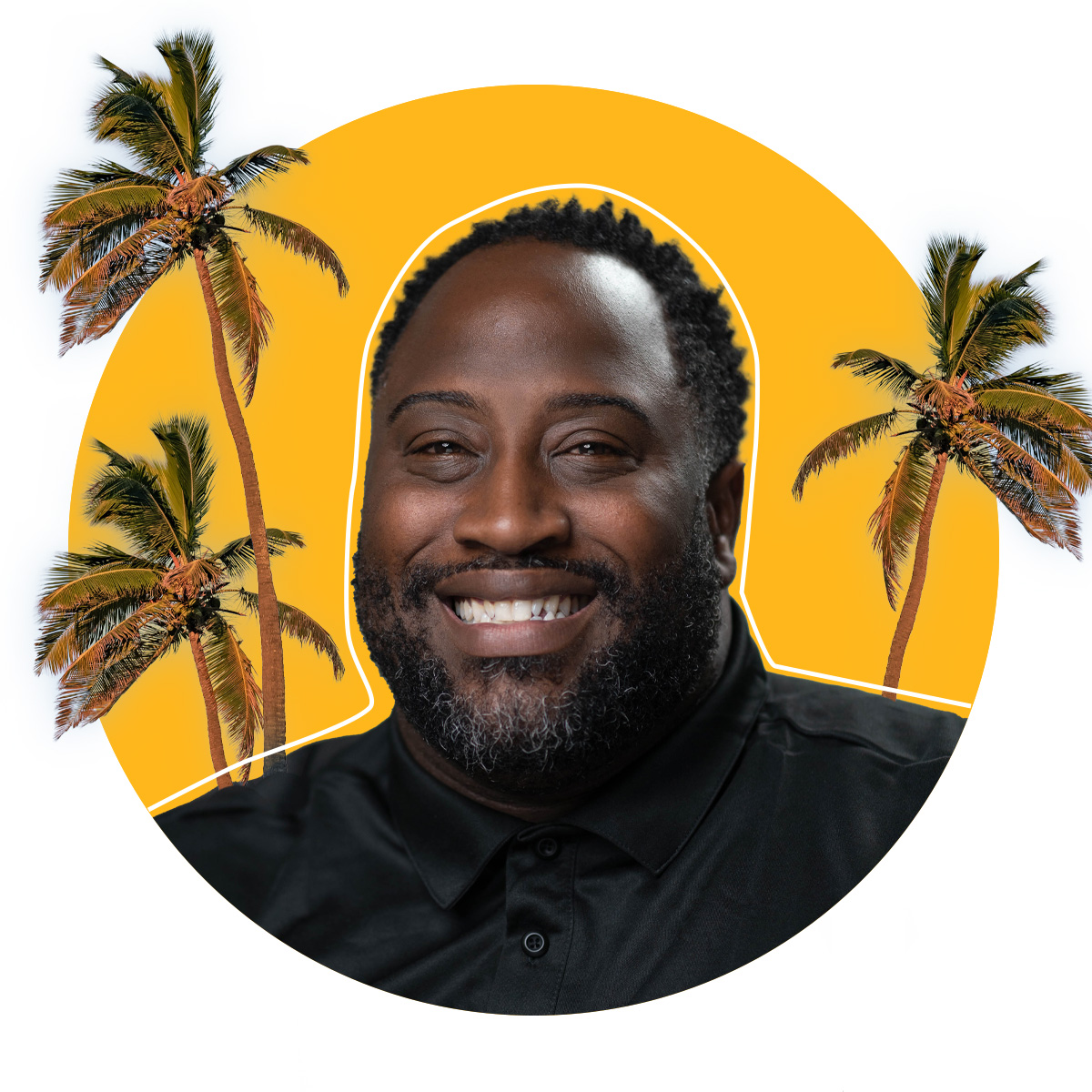 Resident Manager of Student Life
As a native of South-central Los Angeles, Albert saw first-hand the disenfranchisement of marginalized communities. In 2010, sparked by the realization of returning from war as a decorated hero and navigating college. He is the first of his siblings to graduate from an Ivy League, obtaining a MASc in Applied Physiology from Columbia University. For the past decade, Albert has worked with corporations, non-profits, and government leaders on better engaging young people and marginalized communities. Before Los Angeles Room and Board, Albert worked as the Director of Services and Head of Youth Engagement at Avalon-Carver Community Center, Director of Programs at National Family Life and Education Center, and a Sergeant in the U.S Army. Albert's work and passion sit at the intersection of strategy, community, and social good; Albert provides unique insight that will help actualize the change we all so desperately need.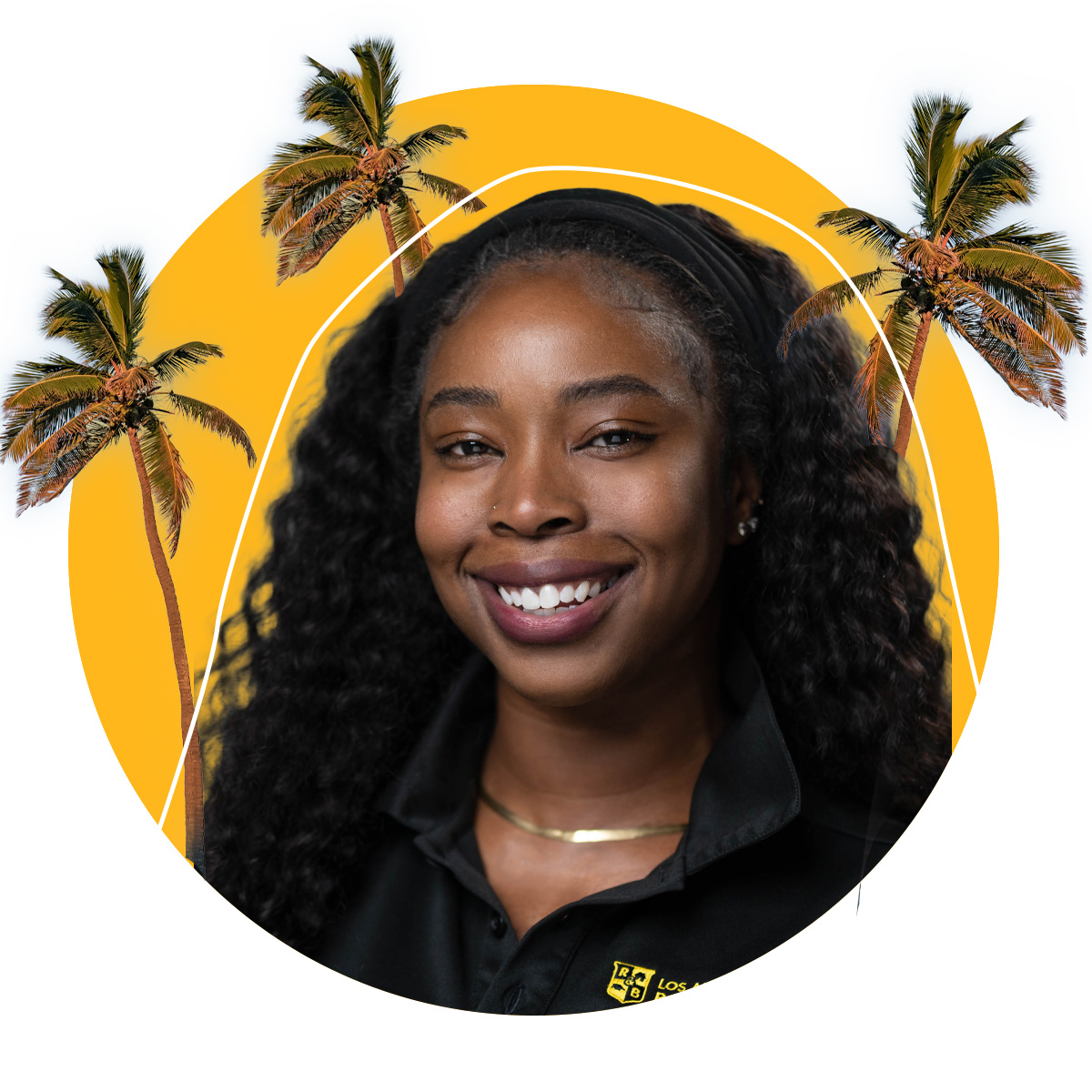 Tafari Richards joins Los Angeles Room & Board with over a decade of work in the Social Work field. As a Long Beach native, she has stayed true to self and community by seeking education in SoCal; obtaining degrees from El Camino College (AA), CSUDH (BA), CSULB (MSW) while currently in pursuit of her LCSW. Tafari brings to LARNB a uniquely arbitrary approach to social work with her charismatic personality, compassion and desire to give back to her community. Tafari believes in LARNB's mission to empower students to tackle housing insecurity. As a Wellness Coordinator she hopes to advance the youth of Los Angeles to greater heights.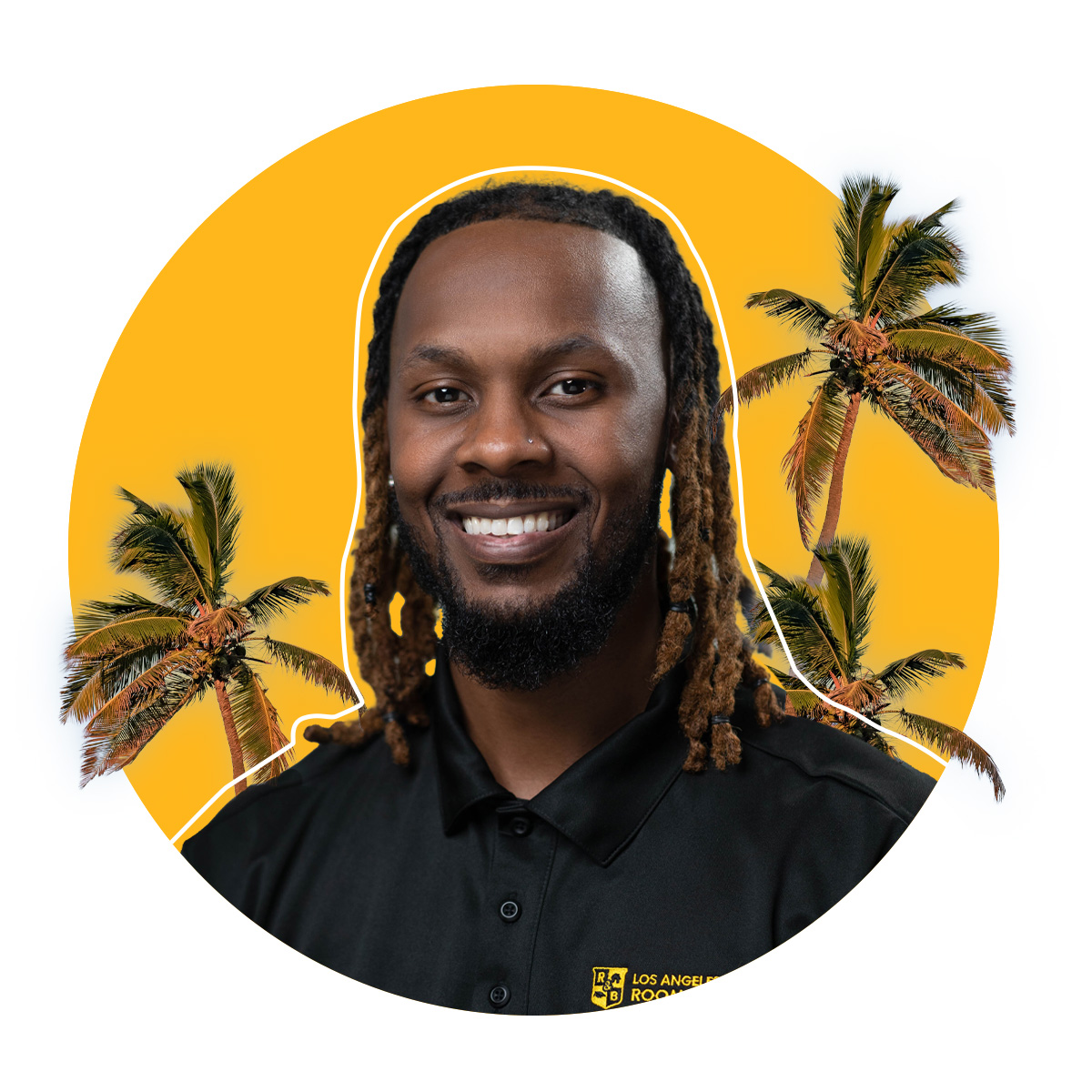 Job Readiness and Career Development Coordinator
Ashford Ball is a diversity, equity & inclusion (DE&I) social justice advocate with more than three years of DE&I and Alternatives to Incarceration (ATI) experience, as well as six years of professional management experience. He is passionate about education, racial equity, supporting students, professionals, and serving disenfranchised-underserved communities. Ashford's main focus as a social justice advocate has been teaching in prisons and juvenile facilities locally and internationally through the Prison Education Project and the Reintegration Academy.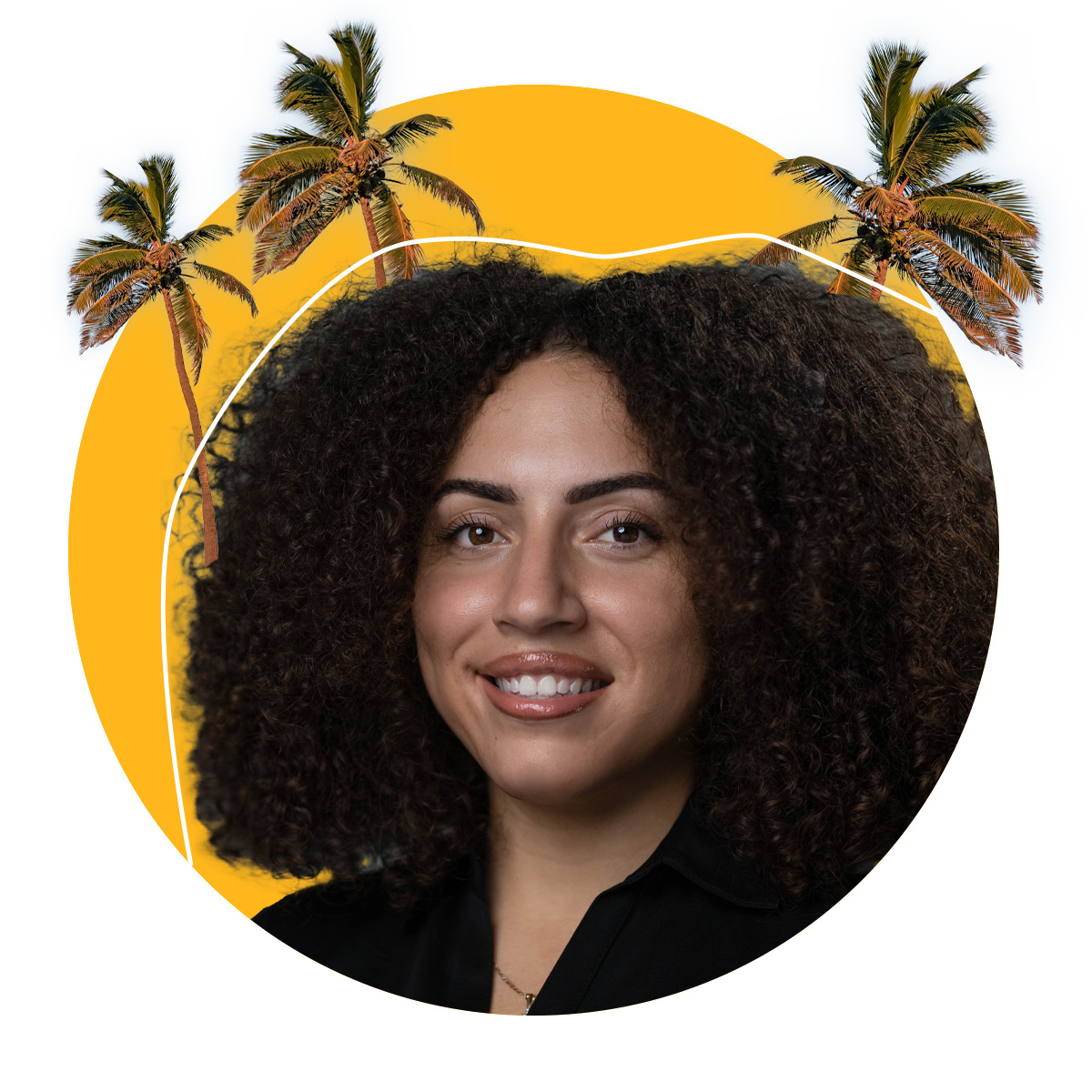 Manager of Residential Life
As Manager of Residential Life and Student Development with Los Angeles Room & Board, she will manage housing sites, provide programming for students, and collaborating support for all LARNB Team members. Within the next 3 years, Brittny plans to enter a master's program, to complete a lifelong dream of becoming a Licensed Therapist. Faced with many adversities in life, Brittny has found outlets such as performing poetry on stage, starting her first book, and taking equestrian classes. These passions turned into purpose have remedied her throughout painful seasons in her life. Her desire is to plant seeds wherever she may go, with hopes that it may blossom greatness and passions for life in whomever she may encounter.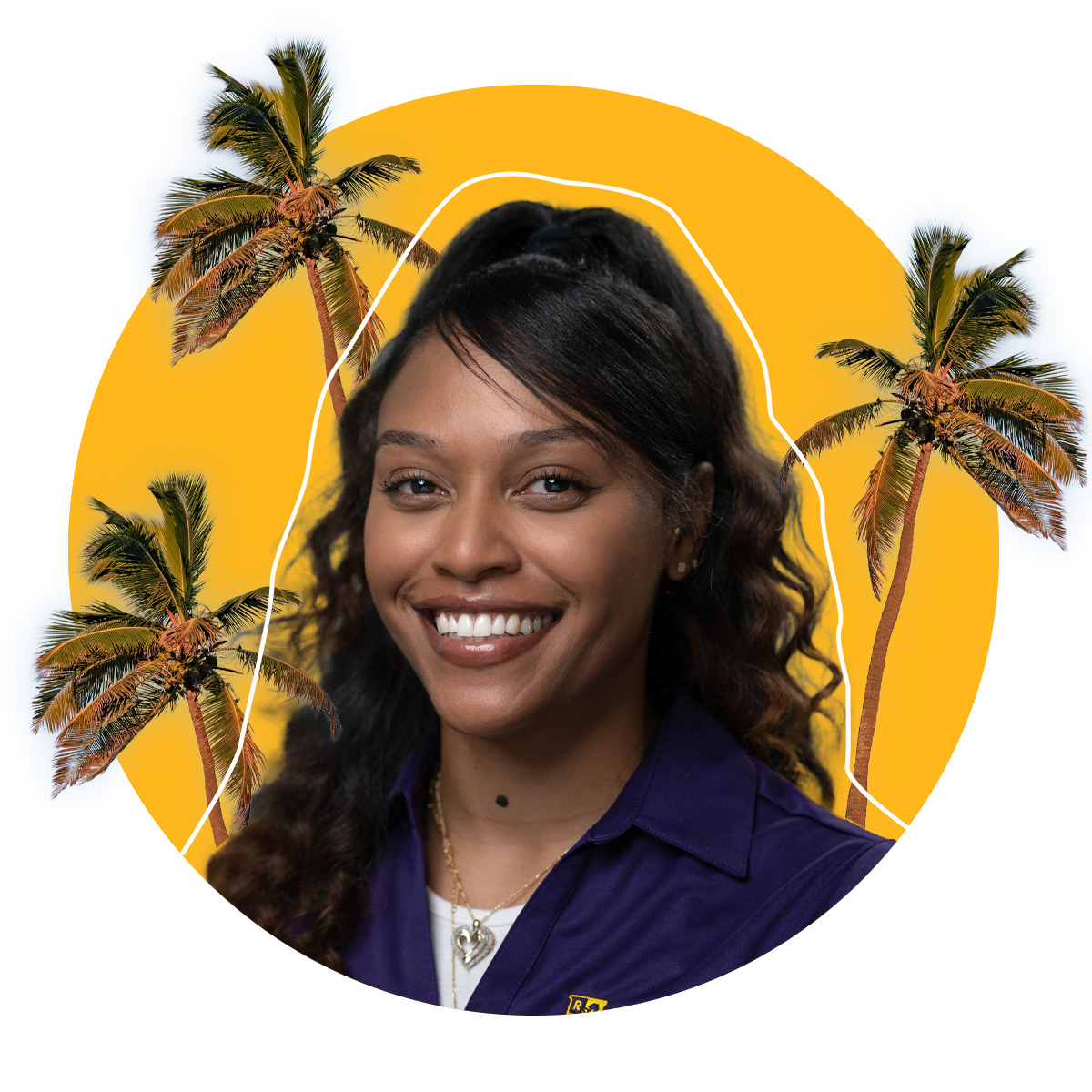 Wellness Coordinator at Los Angeles Room and Board where she enjoys being able to see the growth of young people and providing holistic support on their transformative journeys. Taylar has a great passion for empowering others to live out their most healthy, authentic, and fulfilled lives. She currently holds an Associate Clinical Social Worker license to provide counseling and mental health support to young people experiencing anxiety, depression, eating disorders, trauma, and difficulties with life transitions. She has earned her Master of Social Work degree from the University of Southern California and B.A. degree in Psychology from California State University, Long Beach.  She has over 7 years of experience in providing clinical mental health and case management services to children, adolescents, adults, and families in Los Angeles and Atlanta areas. She was trained and utilizes a variety of modalities inclusive of: Cognitive Behavioral Therapy, Dialectical Behavioral Therapy, Somatic Experiencing, Narrative Therapy, and Solution-Focused Therapy.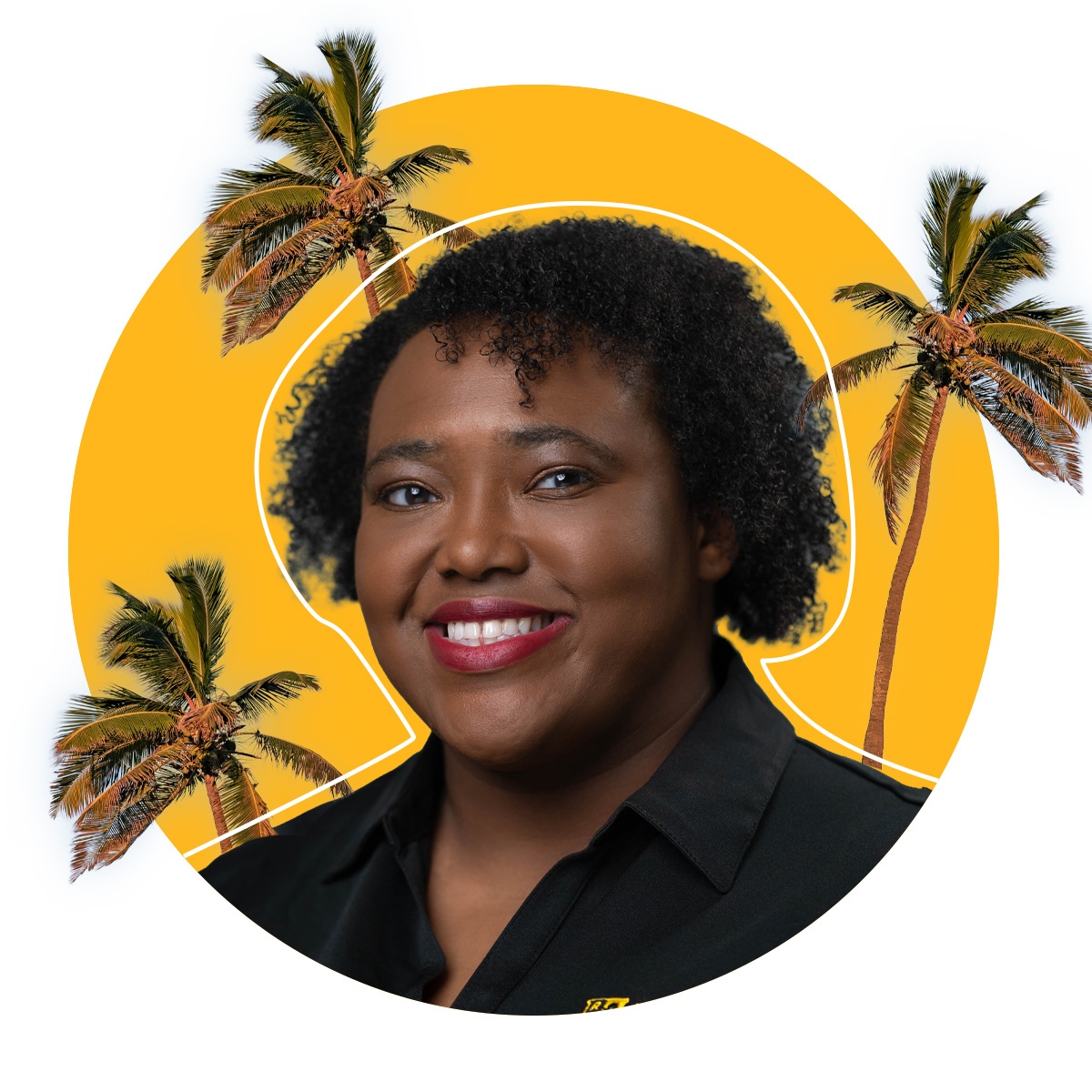 Academic Success and College Completion Coordinator
Antoinette Miller has dedicated her career to finding out of the box solutions to lasting social issues. Because of her own lived experience of homelessness as young adult and as a former foster youth she felt a calling to social services. With more than 13 years specializing in Case Management for various unhoused populations (Families, Individuals, Transitional Age Youth and the elderly) and as a Navigator in the public health sector Antoinette has connected clients to crucial medical and mental health supports. She has supported youth across her programs to overcome challenges accessing education and providing guidance for professional development. Antoinette brings a wealth of knowledge acquired across Government, Non-Profit and the Private sector.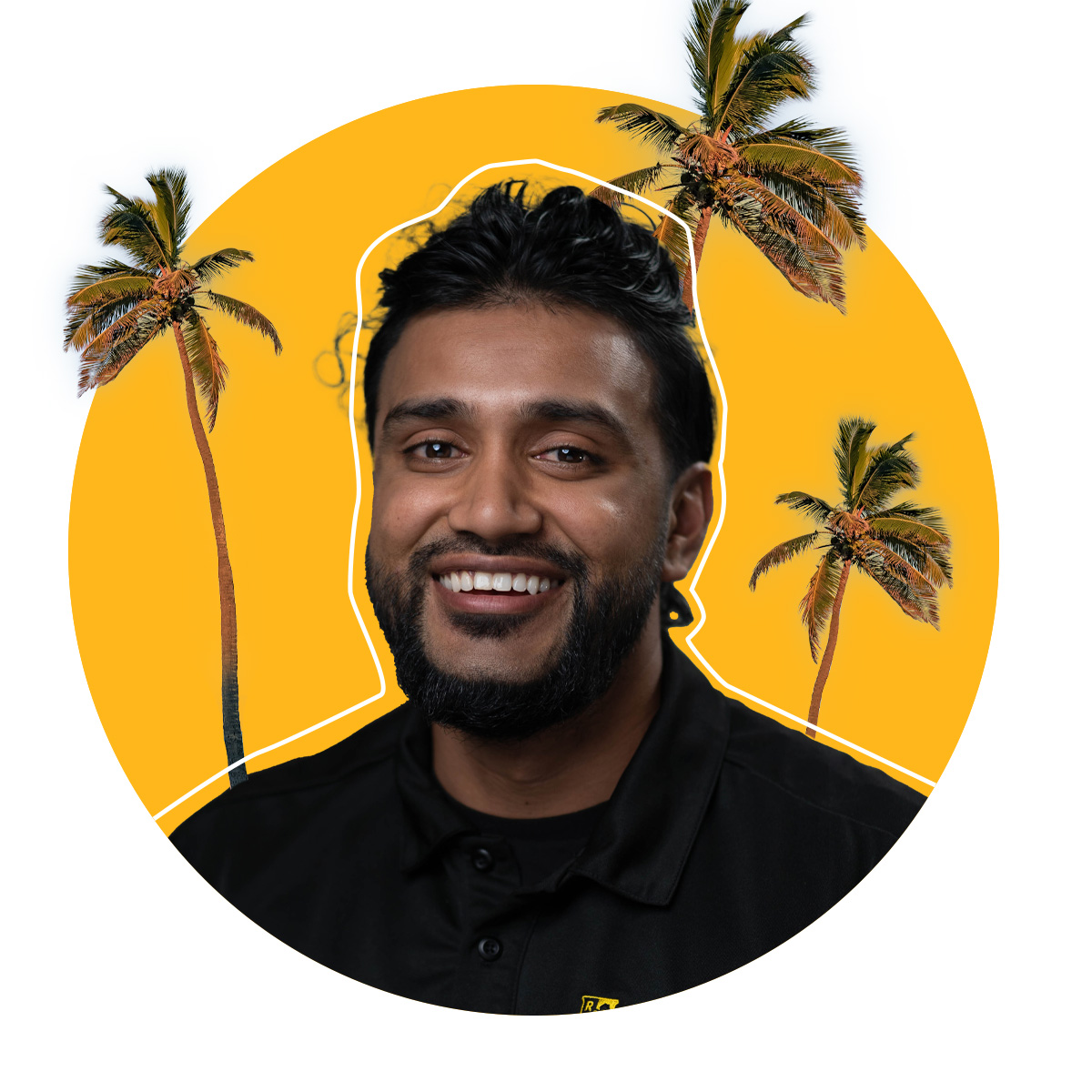 Neil Is from Anaheim, California. He attended Cal State Fullerton where he studied Accounting and Finance. He is a Certified Public Accountant.  He enjoys an active lifestyle in Downtown LA, playing basketball, watching documentaries, and trying out local restaurants! He is both optimistic and passionate that we will be able to end College Student Hunger and Homelessness.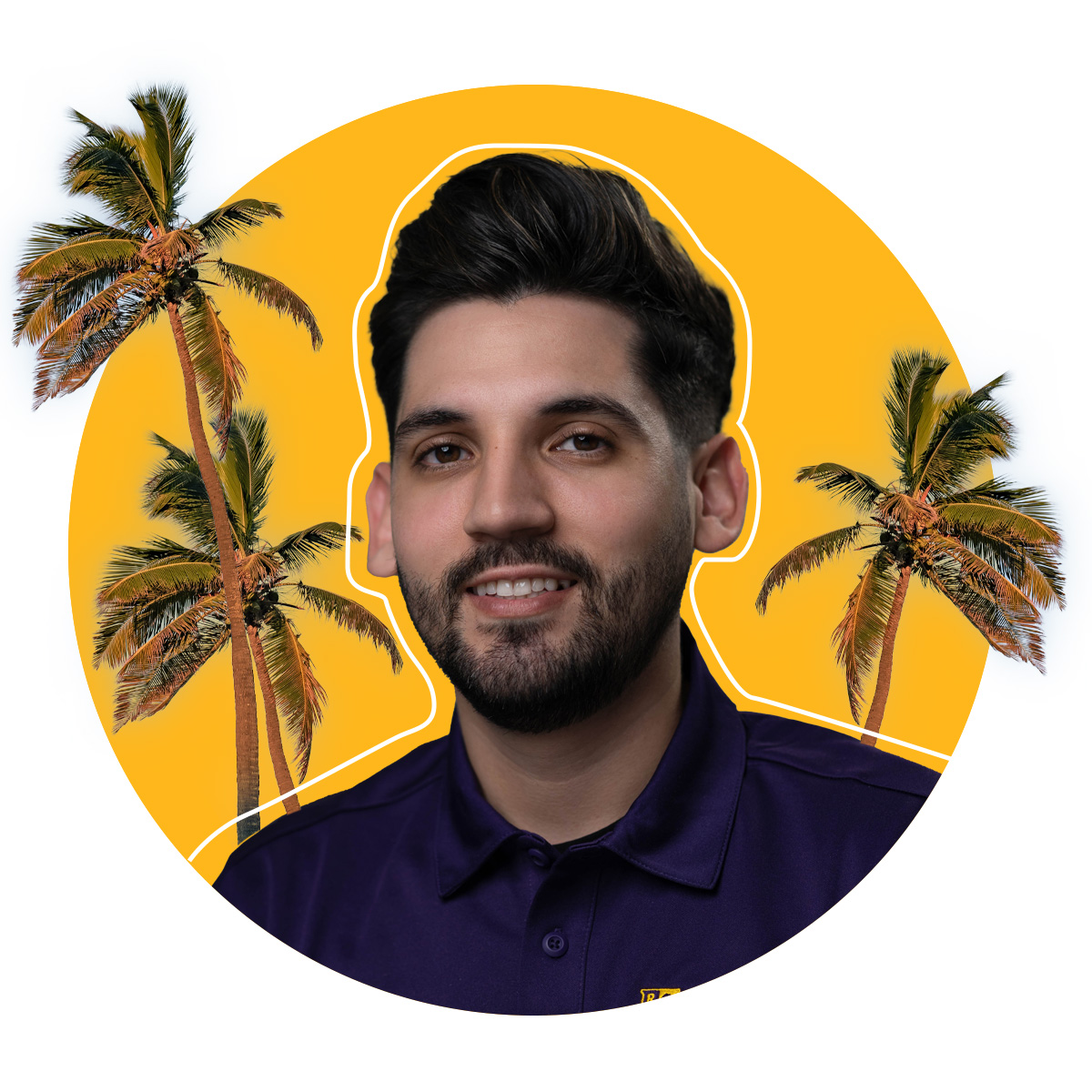 Abraham is from Rialto, CA, and since he was a child, he has always had a passion for helping others. Since 2015 he has been working with high-potential students, foster youth, homeless youth, and formerly incarcerated populations. Due to many challenging experiences of his own, he understands how vital working with students is and how to support them through their challenges. Abraham is a certified Life coach with a bachelor's degree in communications studies and a master's degree in Educational Leadership from California State University, Northridge. As a wellness coordinator at Los Angeles Room and Board, he enjoys being able to impact students daily and supporting the organization's overall mission.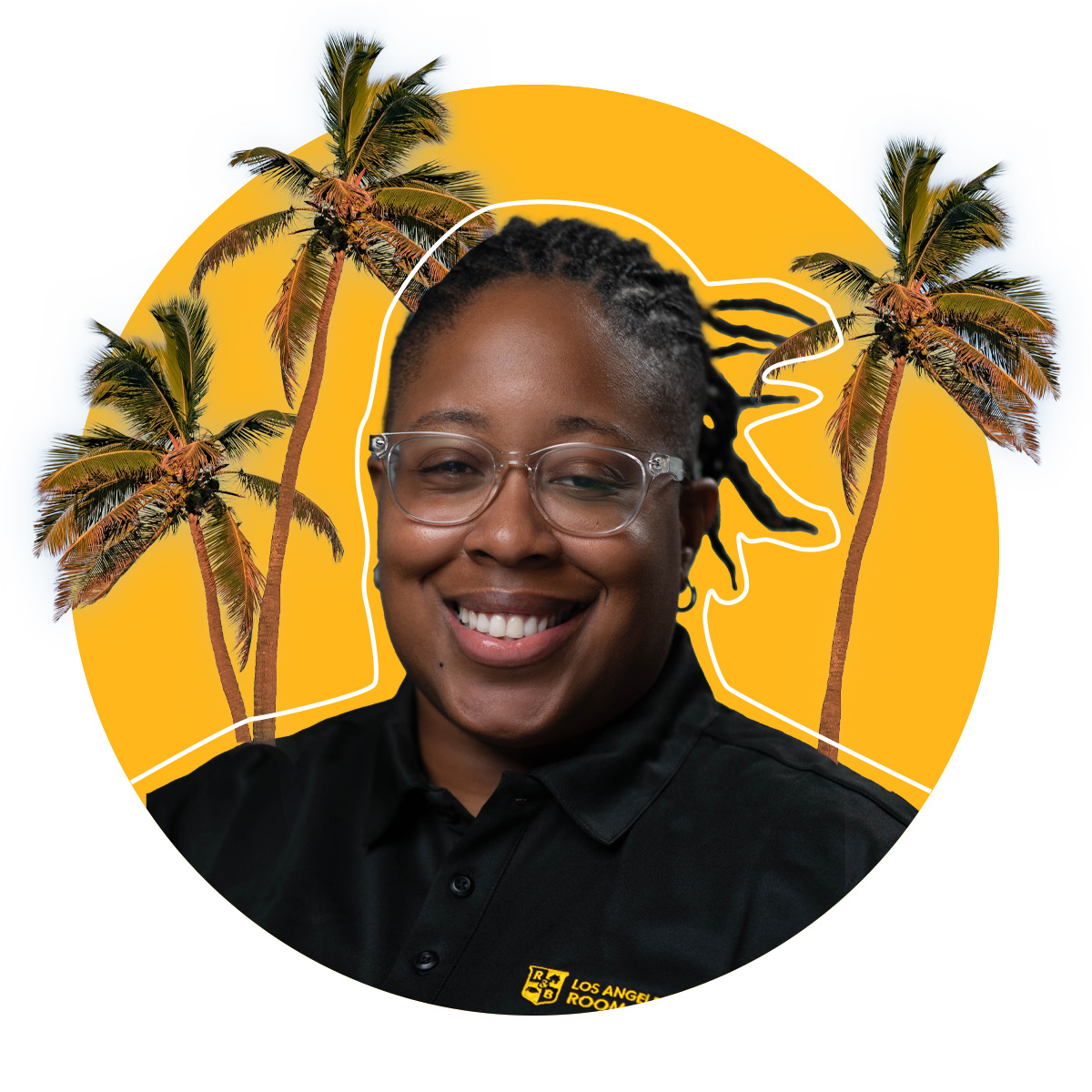 My name is Sai (pronounced 'sigh') and I'm originally from Pasadena, CA though I spent a good part of my teenage years growing up in San Fernando Valley. My educational journey started at Los Angeles Mission College which led me to completing my bachelor's in Sociology at Cal State Dominguez Hills. I also hold a master's degree in Women's, Gender and Sexuality Studies from Ohio State University. I've studied and worked in higher education all my adult life yet the experience I always refer to is my time in community college. It was important to me then, it's important to me now and I love working at LARNB because working with students at this stage in their journeys brings me a lot of joy and gratitude. Outside of LARNB you can catch me at the movies, making tea, or listening to Stevie Wonder.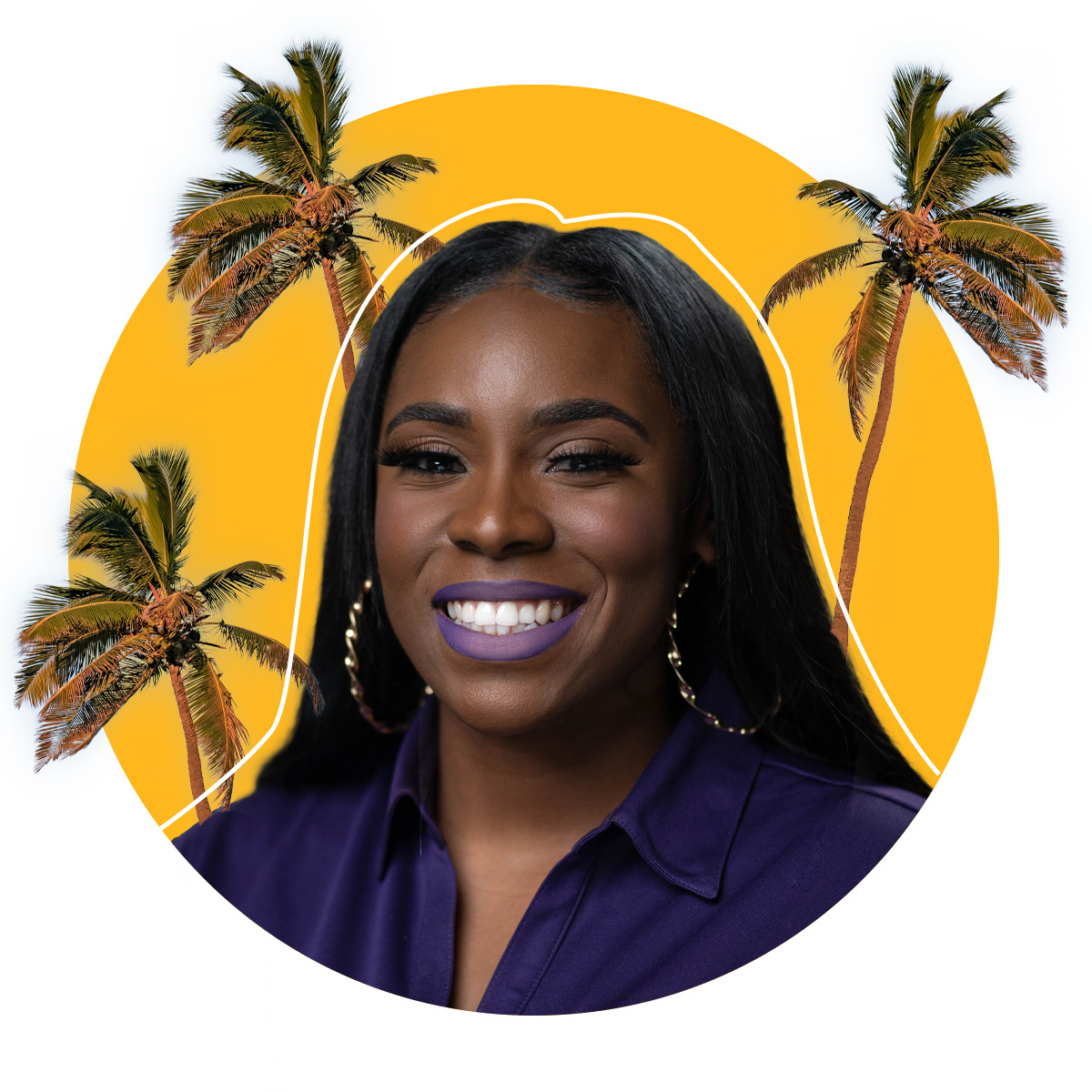 My name is Le'Shaunte Logan and I am a Wellness Coordinator here at LARNB.  I obtained my Bachelor's degree in both Sociology and Feminist Studies from UCSB and my Master of Social Work from USC. I am a registered Associate Clinical Social Worker with 10+ years of experience in the nonprofit sector working with diverse populations within correctional facilities, schools, community based, private practice, health care, outpatient, and inpatient treatment settings. My expertise is providing successful oversight and care coordination of case management and therapeutic services to adults, children, youth and families including victims of sex trafficking and justice involved individuals impacted by mental health diagnosis; utilizing Motivational Interviewing, CBT, DBT and TF-CBT.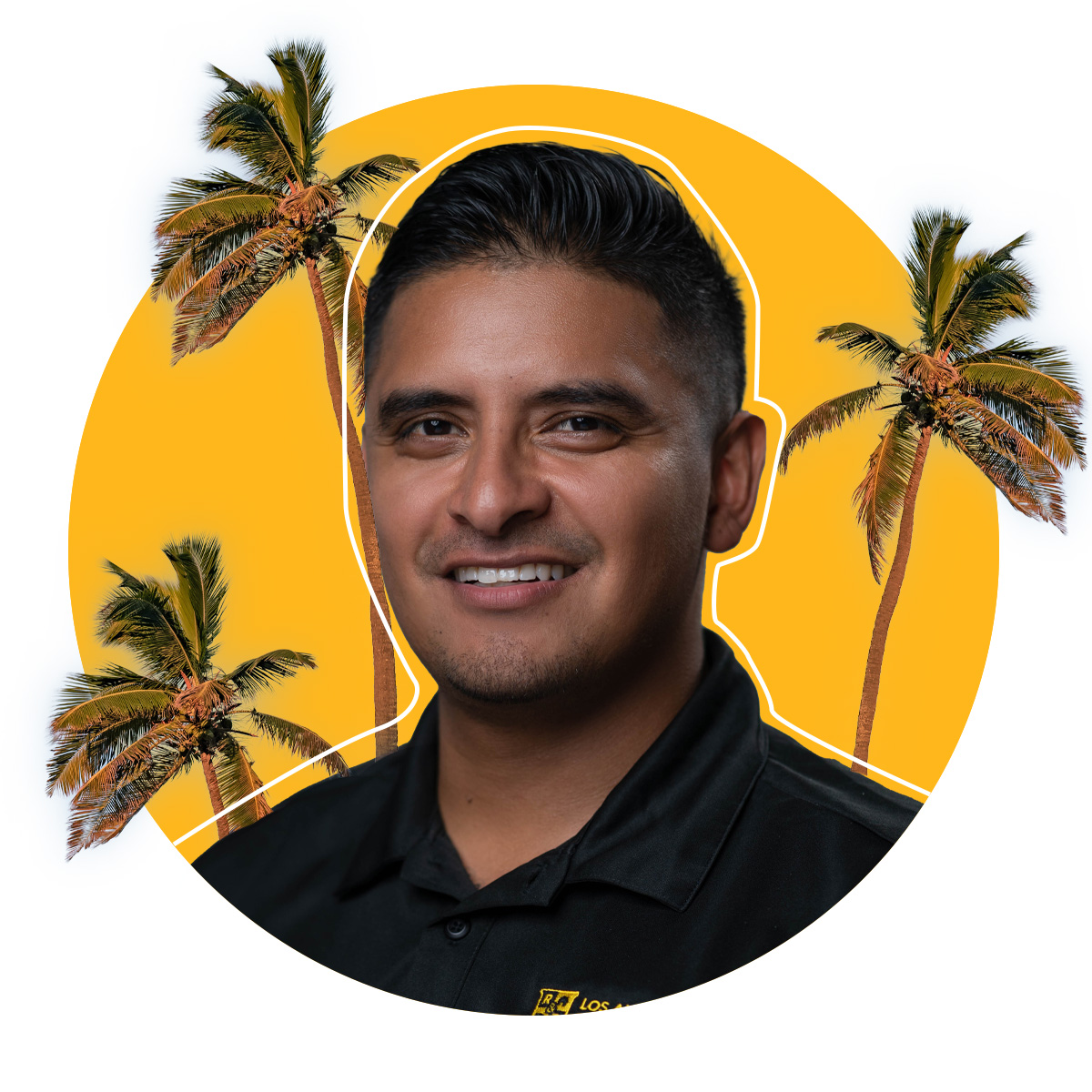 Hello, my name is Victor Alfonso Vasquez and I graduated from California State University of Northridge. I earned my Bachelor of Arts in Sociology emphasis in Criminology. I worked as a Resident Advisor (R.A) in CSUN's Student Housing. What I enjoy the most working at LARNB is working with peers that have a drive & mission to help to end homelessness.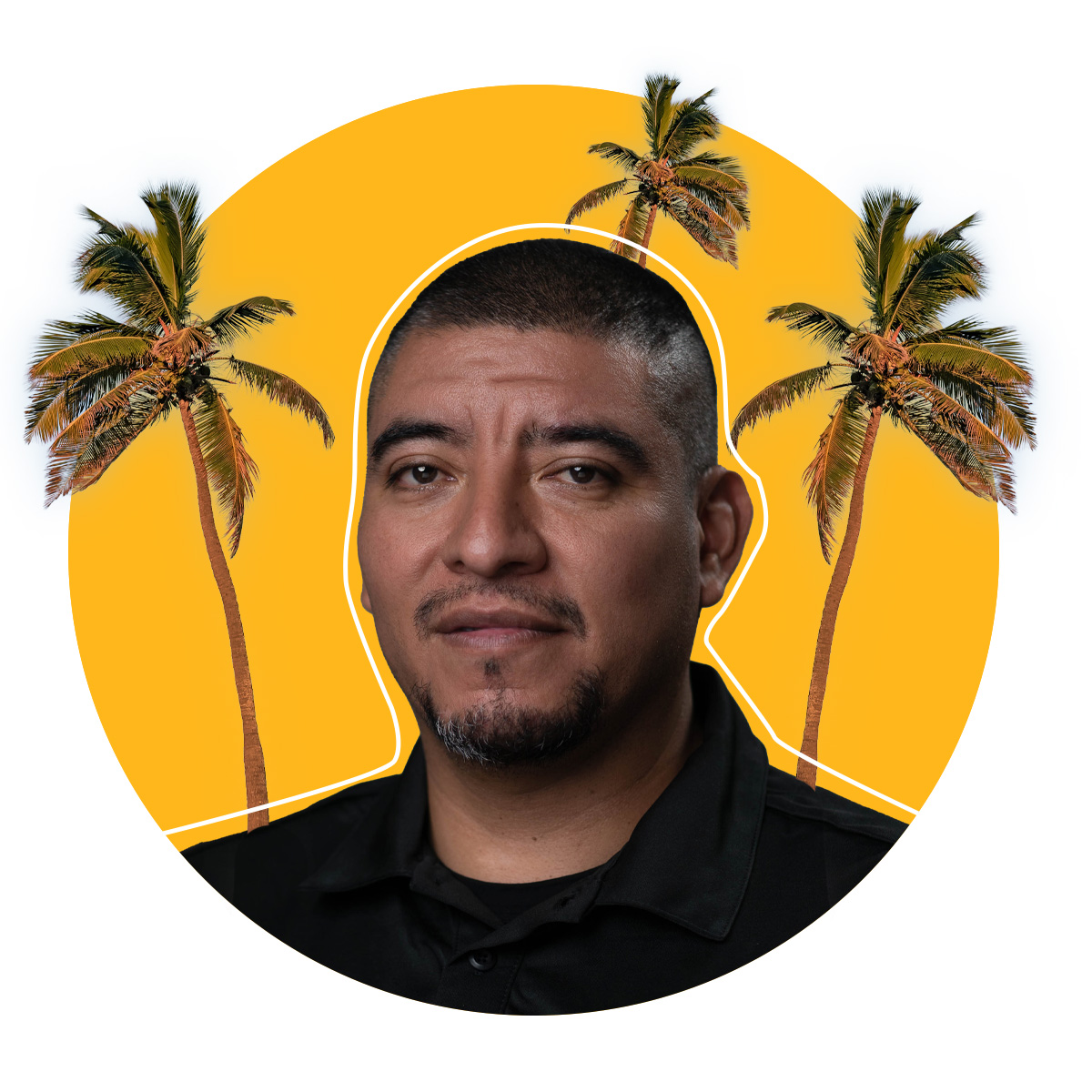 Chef – The Opportunity House, Westwood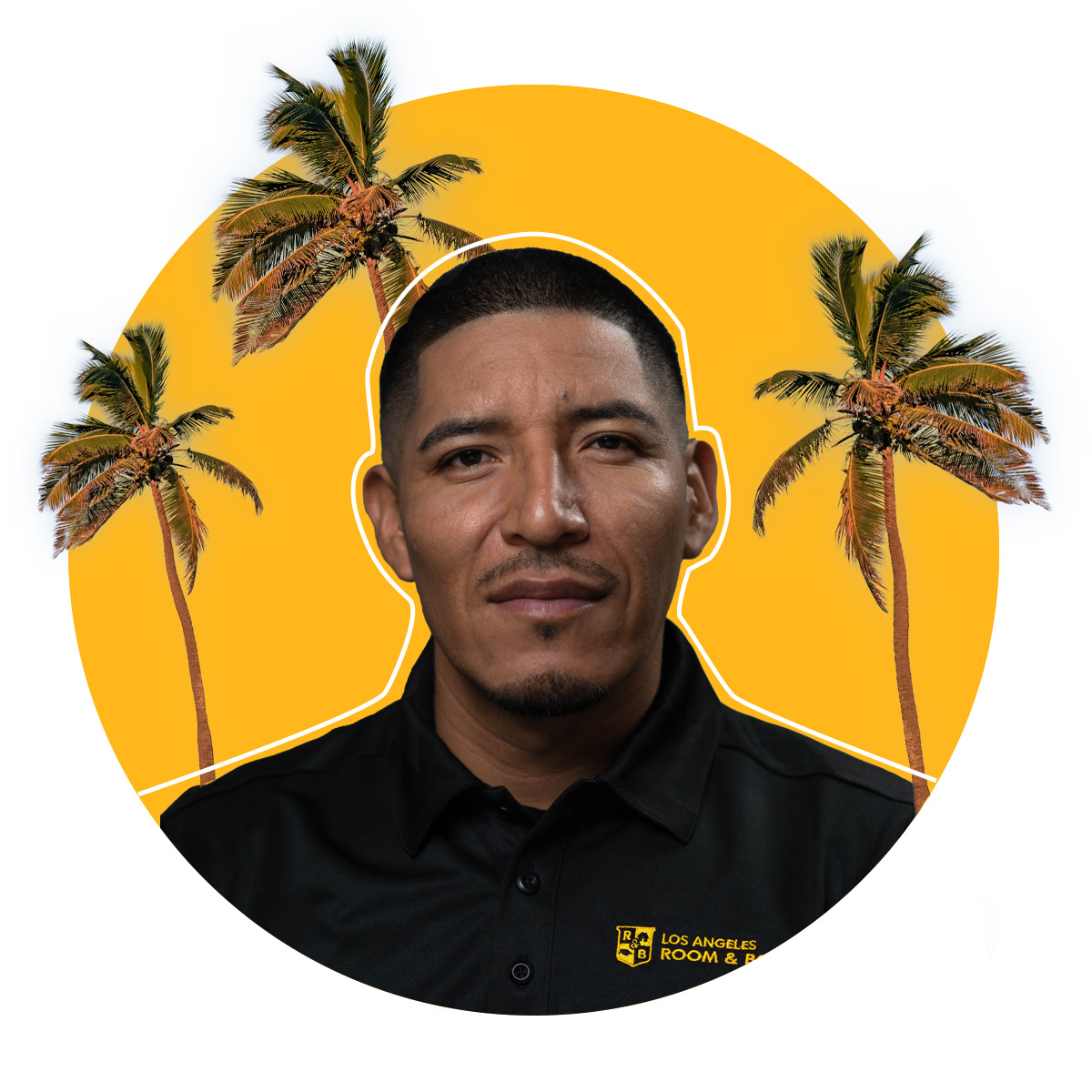 Chef – The Opportunity House, Westwood